YAMAHA C3
Information on Yamaha C3 grand pianos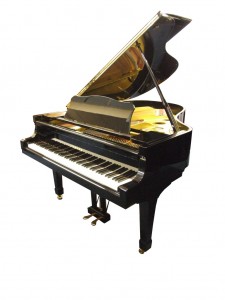 Specifications
Length: 183 cm
Width: 148 cm
Height: 101 cm
Weight: 397 kg
No. of pedals: normally 3 but some early ones with 2.
Years of Manufacture: 1979
Finish: Polished Ebony finish
What we think:
Yamaha C3 grand piano is first made in 1979. The first models cost about 5% less than the equivalent G series, and later were generally the same price. There were slight changes in construction but a C3 made in the same year as a G3 is very similar indeeed.
For full details of all used Yamaha grand models commonly found in the UK, please see our used Yamaha grand pianos page .
Buying a used Yamaha grand or upright
We've been selling used imported Yamahas for over 20 years. Our current agent in Japan used to manage Yamaha Europa G.m.b.H., German subsidiary, and we visit him in Japan regularly to keep a check on quality. For more information click
here


IMPORTANT NOTE:
Unfortunately, as we have said above, not all models of Yamaha are good pianos. When we come across one we think you should definitely avoid, we will try to list it here. To start this list, we recommend you steer clear of the very common secondhand Yamaha E108 made from about 1985 to 2003. While there are some that are well made, most we've come across are quite deficient in tone.