Knight piano valuation
(Form is available on the bottom of the page)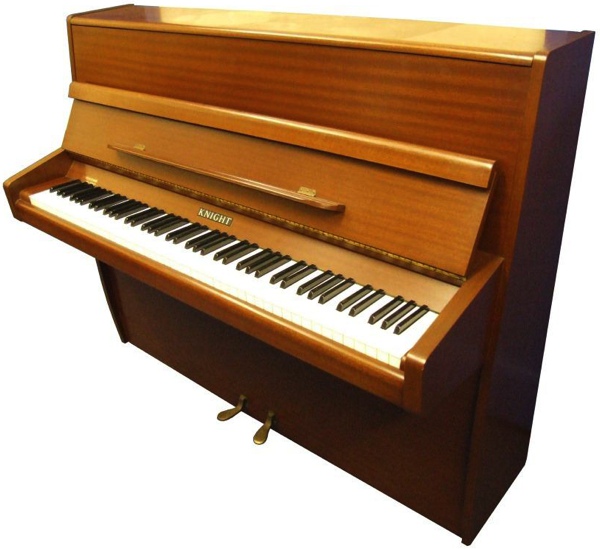 Knight is an English piano manufacturer established in London (1936 – 2003). Knight closed down in the year 2003. For information on British pianos click here.
If you are thinking of selling your Knight piano we are interested in purchasing this make. We are especially intent on buying those made between 1965 and 1985.
If you are looking to sell your piano please contact us here (At this stage, you don't need to send any photographs, though they would be useful to assess more accurately how much your piano is worth.)
For a quote on your piano please click here with piano make, model, serial number, estimated age and pictures of the piano. Other makes of piano that we are looking for: Challen, Fazer (upright), Feurich, Gors and Kallman, Ibach, John Broadwood, Kaps (upright), Kawai, Kemble, Knight, Richard Lipp (grand), Sauter, Seiler, Steinway, Welmar,… Please enquire for other makes.