The difference between a German and an American Steinway piano
---
A fine German rosewood Steinway model A grand piano.
There is a divide amongst dealers and restorers as to who manufactures the better Steinway piano the Germans or the Americans? From around 1945 quality control has generally been reputed to be better coming from the Hamburg factory. The UK has about 95% of its Steinways from Germany(post 1900). The American Steinway can be recognized by a square shaped fall board or "lid" over the keys, this is in contrast to the German Steinway's "rounded" fall board; a common feature found in most makers of grand pianos with in the UK.
The German Steinway pianos are normally more mellow in tone while the American Steinway piano is often more strident. Though the same cannot be said of the pre 1900 pianos for, the German Hamburg factory began operating after the American one and gradually developed their own characteristic. However, there are exceptions to these differences as the hammers tend to vary from piano to piano.
Unlike other instrumentalists who can carry their instruments with them…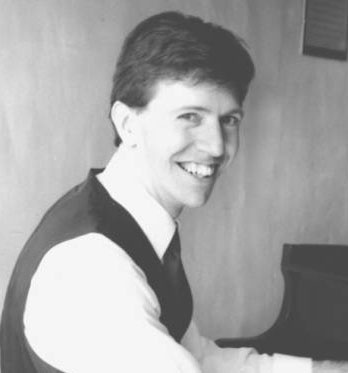 Unlike other instrumentalists who can carry their instruments with them, pianists are more reliant than most musicians on the people who maintain and care for the instrument. For that reason there has always been a strong relation between pianists and piano makers, technicians and tuners (e.g. Beethoven and Broadwood, Chopin and Pleyel, Liszt and Bechstein, Gershwin and Steinway, Richter and Yamaha, etc.). Oxford is really fortunate in having Marcus Roberts and Roberts Pianos. He has shown the same care and attention to the need of the professional pianist as any of these famous names from the past. For my annual Oxford Summer Piano Series Marcus went out of his way to make sure I had a superb instrument on which to prepare 8 taxing recital programmes while visiting the city, and his help has been invaluable. I would also not hesitate in recommending his business to the amateur pianist as much as the professional. All budding pianists, of whatever age and whatever level of skill, should always have access to the best instruments available, and Roberts Pianos, whose instruments are superbly maintained, is in a unique position to help.
Jack Gibbons
I thought I would send you a few lines expressing my gratitude to you and your team
I thought I would send you a few lines expressing my gratitude to you and your team for the fantastic job they have all made in reconditioning my Steinway grand piano. The outcome is a beautiful piano, the rosewood veneer now looks just like it was over hundred years ago. Truly magnificent and the polishing by Mana was a great work of art. The high polish looks fabulous in the snooker/piano room. The interior again looks like brand new and is joy to behold. The sound is splendid, I just wish for the first time in my life that I had carried on with my piano lesson so that I could enjoy playing it now. To say I am pleased with the result is an understatement. The men who did the actual removal and reinstallment were extremely nice and very courteous I would be more than happy to recommend your Company at any time.
Robert Cranmer-Brown
From 1951 onwards, Steinway pianos are mainly found in black polyester. Steinway pianos from the 1960s have a particularly rich and warm tone with natural ivory key tops. Around the time of the 1980s synthetic materials were introduced in the key tops. At Roberts Pianos we are experienced restorers of Steinway pianos and it is common to find these types in the very least in need of new hammers and often restringing. Pianos that are in regular use often suffer from the action becoming slack and the weakening of springs which inevitably will require regulation. At Roberts Pianos we also offer a traditional French polishing service and can recreate the original finish on the piano or change the colour if need be.
At 5'7″ (170cm) in length, the Steinway Model M Grand piano has a rich tone and responsive action. There are a reasonable number of models in the UK, both from the 1920s and modern ones from about1960.
Frequently asked questions
---
Is my Steinway worth restoring?
Almost every Steinway grand is worth restoring. Uprights vary in terms of investment value of restoration. Please inquire for a free valuation.
How can I maintain my Steinway?
Keep the room from being too dry or too damp. Use a beeswax polish to clean wooden cases and a barely damp lint-free cloth for polyester. We do not recommend cleaning the dampers yourself, it is best to ask your tuner to do so.