COMPARING A YAMAHA GB1 WITH THE FEURICH 161
---
Yamaha GB1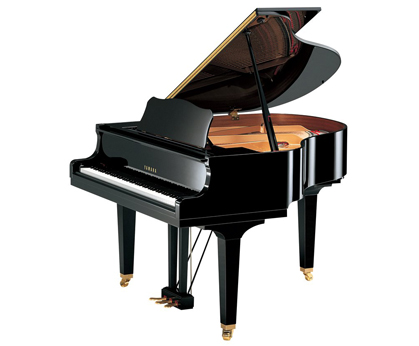 Feurich 161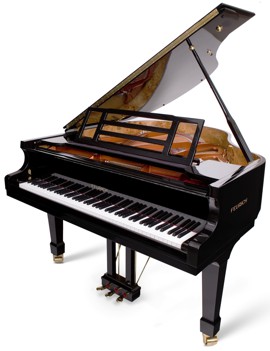 BRIEF OVERVIEW
---
In order to review the Yamaha GB1 baby grand, we've compared it to a similarly priced baby grand, the Feurich 161 (This was previously called a Wendl and Lung but from 2011 Wendl & Lung have amalgamated with Feurich and are using the Feurich name). We believe it shows a marked difference in philosophy between the two firms. The Yamaha GB1 is Yamaha's cheapest baby grand and it appears that they are trying to cut as many corners as possible. In contrast, Feurich have tried not to compromise on quality. Below are some of the more visible examples of them.
Yamaha
RRP: RRP £9789 (2013)
DIMENSIONS: Length 149cm (4ft 11in)
Feurich
RRP: RRP £9750 (2013)
DIMENSIONS: Length 161cm (5ft 3in)
The GB1'S action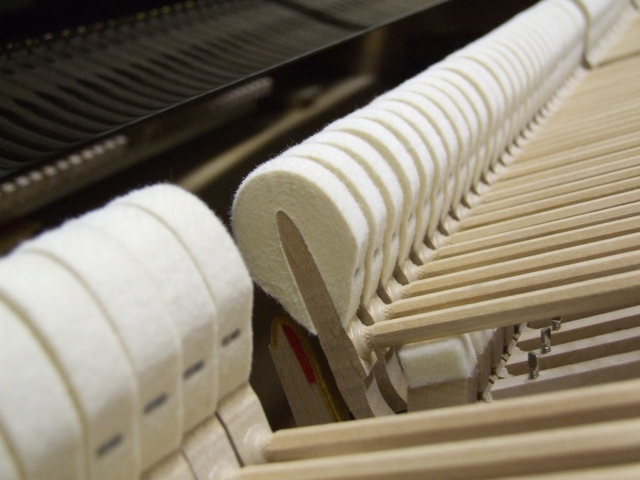 Basic simple hammers. Only time will tell what quality
they are, but not having the under-covering certainly
means they are not so expensive.
The 161's action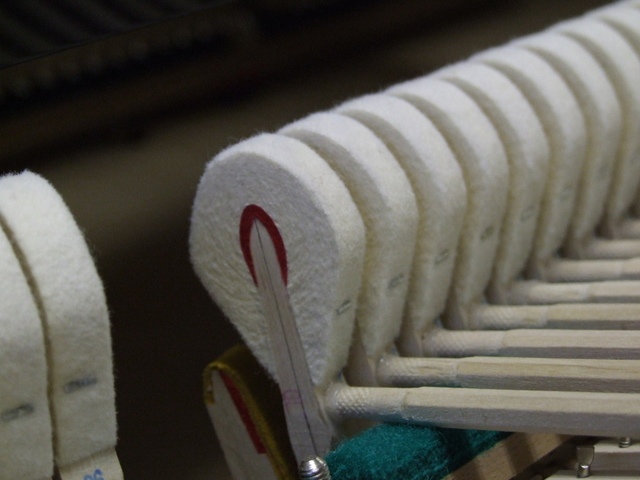 Under-covered hammers. With good hammers the tone is maintained over many years.
The GB1's scaling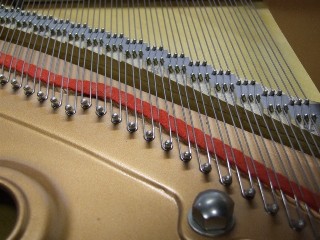 Ordinary scaling with no additional resonance.
The 161's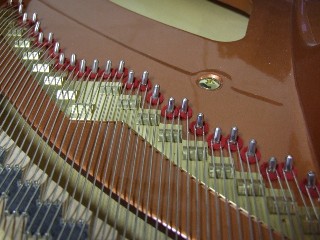 Duplex scaling. Invented by Theodore Steinway in
1872, this permits the parts of the string near its ends,
which otherwise would be damped with cloth, to vibrate
freely, thus increasing resonance and adding to the
richness of the sound.
The GB1's casing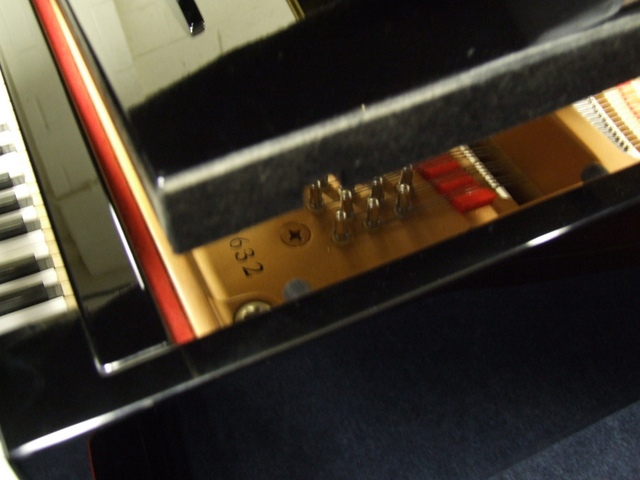 Fixed music desk which lifts out rather than slides. We
think this is a very inconvenient; as far as we know no other grand pianos are currently designed in this way (2015).
Tuning a GB1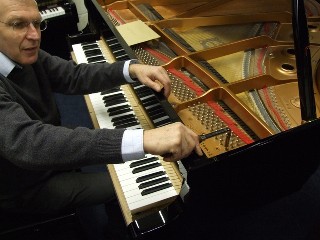 Difficulty in tuning due to the high rail in front of the
tuning pins. It's actually impossible to get the tuning
lever on at the angle shown, which is the normal angle
for the top treble. Instead the lever has to be held at the
opposite angle to that which is best for tuning.
The 161's Casing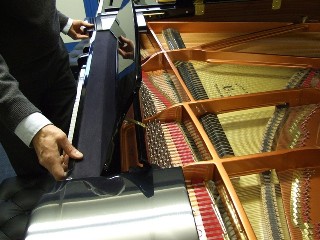 Slideable music desk found on all other grand pianos;
necessary if you want to adjust the distance to
accommodate your eyesight; most pianists use this facility.
Tuning a Wendl & Lung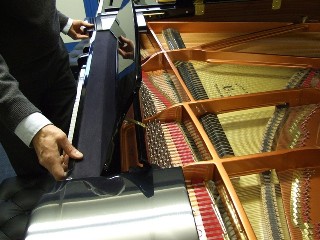 Normal design allowing the piano to be tuned easily and
at the right angle.
CONCLUSION
---
We believe that both pianos are technically two of the best baby grands around £10,000 (2015). We have chosen the Feurich 161 mainly because of the sliding music desk which is useful for the pianist and makes tuning easier. We also recommend the Kawai GM10 (4ft 11in) which we normally keep in stock.