" We love the Bosendorfer Imperial Grand piano. Your patience and support and help for us in making the purchase has been excellent and delightful... including giving over almost a whole day to us, running us around Oxford to view pianos, taking us to visit your very impressive workshops, where everyone had the quiet, confident friendliness of true craftsmen and, not least, suggesting a very good local Italian restaurant where we had lunch. Your company has the real warmth of the family concern that it is, where everyone is highly knowledgeable about, and devoted to, beautiful pianos."
Alison and Daryl Truefitt, London
"We purchased a Broadwood barless grand from Roberts Pianos and we asked them to carry out further restoration work on the piano. We were very impressed with the level of commitment and professionalism shown by Marcus Roberts and his team - they are clearly perfectionists, and they were determined to restore our piano to the highest standards. Marcus was happy to spend time keeping us up-to-date and showing us the work in progress when we visited. I would recommend Roberts Pianos to anyone looking for a high level of personal service when buying a piano."
The Penney Family, Surrey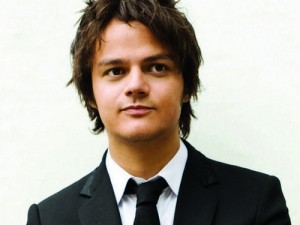 "I traded a Bosendorfer Baby Grand Piano, which I no longer had use for, for a beautiful Feurich upright at Marcus Roberts branch in Oxford. Marcus found the Feurich for me and his team worked hard on the piano both technically and cosmetically to an impeccable standard. I am now in posession of an instrument which I will undoubtedly have my entire life. It is that kind of instrument - one that you hope to pass on. Throughout the process Marcus and his team were professional, knowledgable and flexible. I recommend their service very highly."
Jamie Cullum, London
jamiecullum.com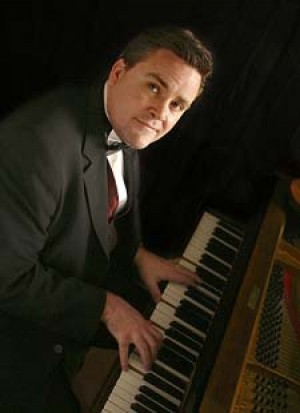 "The Bluthner grand piano you provided recently for a wedding reception in the Orangery at Blenheim Palace was absolutely perfect and I would like to thank all at Roberts pianos for providing such a beautiful instrument for me to play. I know both the wedding couple and the staff at the Palace were impressed at how the piano perfectly complemented the way the room was set up on the day and, from my point of view as a pianist, it was nicely tuned and sounded lovely. Many thanks again, I will look forward to recommending your services to future clients and greatly look forward to working with you next time."
Richard Sully, Berkshire
www.richardsully.com
Unlike other instrumentalists who can carry their instruments with them, pianists are more reliant than most musicians on the people who maintain and care for the instrument. For that reason there has always been a strong relation between pianists and piano makers, technicians and tuners (e.g. Beethoven and Broadwood, Chopin and Pleyel, Liszt and Bechstein, Gershwin and Steinway, Richter and Yamaha, etc.). Oxford is really fortunate in having Marcus Roberts and Roberts Pianos. He has shown the same care and attention to the need of the professional pianist as any of these famous names from the past. For my annual Oxford Summer Piano Series Marcus went out of his way to make sure I had a superb instrument on which to prepare 8 taxing recital programmes while visiting the city, and his help has been invaluable. I would also not hesitate in recommending his business to the amateur pianist as much as the professional. All budding pianists, of whatever age and whatever level of skill, should always have access to the best instruments available, and Roberts Pianos, whose instruments are superbly maintained, is in a unique position to help.
Jack Gibbons, USA
jackgibbons.com
"Leaving a testimonial is not something that I would usually do however after the service I received I felt I should give the team at Roberts Pianos a big thank you, I took a gamble buying a piano without seeing or playing it and to be quite honest did not know what to expect on delivery, well the piano was delivered very promptly and was in first class condition, well regulated and serviced. My experience of using Roberts pianos is a good one and would recommend them to anyone thinking of buying a piano."
Simon King, Cornwall
"Just to let you know how thrilled I am with my Yamaha G3E Piano which arrived very promptly this morning. The men who brought it were very efficient and shared in my excitement which made the arrival of the piano even more special! I was also very impressed that one of them had gone in on his day off yesterday to make sure that I got the piano today!
I am over the moon with the instrument. It has stayed well in tune and looks fabulous in my room. I am also pleased with the stool. I am looking forward to many happy years of teaching and performing on such a lovely piano and I am very grateful to you for making it possible.
I will of course recommend Roberts Pianos to friends and colleagues.
With very many thanks and every good wish."
Clare Palmer, Grimsby
"I was thoroughly impressed with the service we received when our old upright was collected. The two chaps who came showed great interest in our recently acquired family Broadwood and offered their excellent advice enthusiastically and with no charge! This is the second time I have had dealings with Roberts and I would recommend them without hesitation.
Many thanks and Best wishes"
Tessa, Oxford
It is just about a year since we bought our Wendle and Lung 178 grand piano and we can say that every aspect of service from Roberts has been very good. They have met our (high) expectations and been responsive to our needs.

Firstly, we are very happy with the piano itself. It has a lovely balanced tone which suits any type of music and is very responsive. It is admired by all our guests, especially the birds eye maple inlay, and the matt black keys are very pleasant to those of us who suffer from sweaty hands under pressure!

Secondly, the service was very good. We received useful advice in the show room, the piano was delivered very quickly, in time for Christmas, and the delivery men who came on a day pouring with rain, were efficient and kept the place very tidy. From a sticky key to toning and tuning they have been so helpful and prompt.

I doubt we will be back soon but only because we are so happy with our piano! We would not hesitate to recommend them to anyone who wants a good quality piano with a range of prices to suit most pockets.
Francina Schreuder, London
"I thought I would send you a few lines expressing my gratitude to you and your team for the fantastic job they have all made in reconditioning my Steinway grand piano. The outcome is a beautiful piano, the rosewood veneer now looks just like it was over hundred years ago. Truly magnificent and the polishing by Mana was a great work of art. The high polish looks fabulous in the snooker/piano room. The interior again looks like brand new and is joy to behold. The sound is splendid, I just wish for the first time in my life that I had carried on with my piano lesson so that I could enjoy playing it now. To say I am pleased with the result is an understatement. The men who did the actual removal and reinstallment were extremly nice and very courteous
I would be more than happy to recommend your Company at any time."
Robert Cranmer-Brown, Henley on Thames
When Roberts Pianos purchased a piano from me, what clinched it for me was: (i) you took care of the removal, and (ii) you were very prompt in coming to inspect the piano, close a deal quickly. I found all your staff, including the movers, extremely professional and a pleasure to do business with.
Richard Malone, Cheltenham
"My late father's Bluthner baby grand piano has arrived safely and is now in place. I could barely wait for Theo and his delivery colleague to leave before I played it. What a joy it is to have a piano with a superb action and a wonderful tone. It looks fabulous too and I'm delighted to have it with me; it will give me and my family years of pleasure. Do please pass on my thanks to all those who have worked on and restored it so well."
Chris Hanmer, Bristol
"What can I say?! More than "I am delighted with my new piano", it's a fabulous instrument and a real credit to Wendl and Lung. I still can't quite believe such a terrific instrument comes at such a price tag. It's as credible as a new one costing over £20,000 (and then some). I very much hope to be turning my rental into a purchase over the next year or so having traded up from a Wendl and Lung upright. What an excellent scheme this is.
The delivery guys seriously earned their wage this morning getting the Piano into my house. They persevered with the minimum of fuss. Great work, there from the Team. Please pass on my thanks to them.
Finally, thank you to Norita and Marcus for running such a slick operation and for trusting me with your instrument. I can assure you I will look after it and hope, one day, to be the rightful owner.
I believe I am now offically what could be called a Wendl and Lung advocate."
Stephen Bell , Wellingborough
www.northamptonconcertband.org.uk
"Just a short message to say we are very happy with the Knight piano that was delivered on Friday. It is lovely to play and looks great in our living room. We are sure it will provide many years of pleasure and will be ideal for our son to learn on."
Mr. and Mrs. Turner, Reading
I would like to say how impressed I was with this transaction with your company: communication was excellent and everything happened efficiently, quickly and exactly as you promised. I was very wary indeed about approaching somebody from the internet after a previous experience but I will happily recommend you to anybody after this experience. Thank you very much.
Jonathan Dodd, Norfolk
Please fill in the form below to submit your testimonial
Required fields are marked *