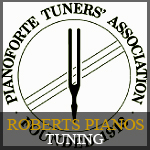 LONDON and HIGH WYCOMBE area:
Contact: Theo Mukamuri
Piano Tuner/Technician
Email: theo@robertspianos.com
Tel: 07583 293111
Website: www.robertspianos.com
Sevenoaks – contact Oxford shop for bookings 01865 240 634
Get in touch for our tuning service, we have in house tuners who are regularly available to arrange an appointment. Our tuners book a week in advance. Please allow a maximum of 2 weeks for our tuners to get in contact.
Click here for piano tuning in High Wycombe area
For all other bookings and quotations please fill out the form below.
1,510 total views, 18 views today
1,509 total views, 17 views today