RENT ANY USED PIANO FOR 3% of its purchase price per month. If you pay 10 months rental in advance then 100% of the rental paid will be deducted from the purchase price of this or any other piano.



Our service
---
Thinking of renting a piano?
We continue to have a very wide range of stock available for rental from nearly new pianos to high quality restored German grands and uprights and are able to offer good rental terms: If you pay the first 10 months rental in one advance payment, we deduct the full amount paid from the purchase price if you decide to buy, and we will also halve the removals charge. After the 10 months period finishes, if you decide to continue renting please see the two rental schemes below.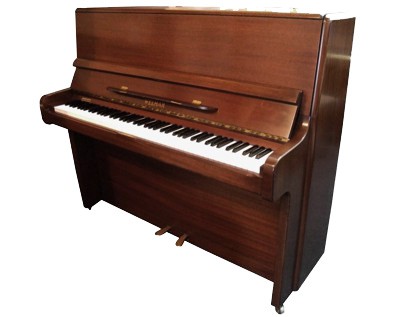 Good quality uprights such as this Welmar from around £48pcm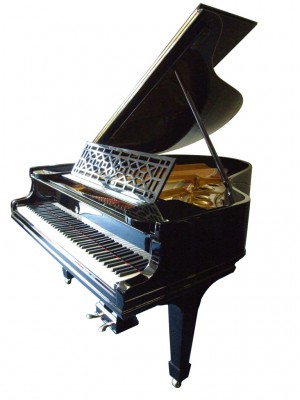 Steinway and other quality grands from around £150pcm
Concert Piano Hire
Top quality upright or grand pianos can be provided on short or long term hire for concerts or other special events. Please enquire for further
Rental schemes
---
Basic Rental scheme
On the basic scheme you pay only 3% of the piano's purchase price per-month. Minimum rental £38 per month. Minimum period 10 months
Example of basic rental

Piano priced at £5,000, 3% of £5,000 is £150pcm. Plus 2 way ground floor delivery removal fee will be £200 (price may vary) total advance payment = £350
Rental with option to purchase
For 5% of the piano's purchase price per month you can rent the piano to begin with, and then buy it at any time at the original price less two thirds of all the rental you have paid.
Example of rental with option to purchase

Piano priced at £5,000, 5% of £5,000 is £250pcm. 2/3 of £250 is £165. 10 months of a recurring payment of £165 equates to £1,650 this amount will be deducted from the price of the piano leaving a total balance of £3,350 to pay of at the end of the period.
Our rental schemes are very flexible so that you may choose to buy at any time, change to another scheme, or even change to a different piano (Not applicable to new pianos rented). Other finance options are also available – please ask.
Rentals on offer
---
Rent a fine quality Knight or Welmar upright piano from around £48 per month!
Knight and Welmar upright pianos are regarded as some of the best uprights ever made. They have a rich warm and bright tone and are extremely stable. We only require a down payment of one month rental plus the delivery and collection charge. You can then pay the monthly rental on standing order
Quick contact:
For an further Rental enquirys 
Rent a fine grand piano from around £150 per month!
We often have a good quality Steinway, Bechstein, Bösendorfer and other makes of grand to rent out.
To view our range of pianos click here. Or for any further enquiries get in touch here