New Kawai upright pianos
We stock or can order all models of new Kawai upright pianos. If you order a common model of piano then it will be delivered within two weeks.

For our current pianos for sale please click here. Here are some recent models of Kawai Upright pianos. Please follow the quick links to individual models for details.

NB The ATX range feature the AnyTimeX digital system which allows you to play the piano silently.
K-15

K-800

K-600

K-500

K-300

K-200

K-15 ATX

K-500 ATX

K-3 ATX

K-200 ATX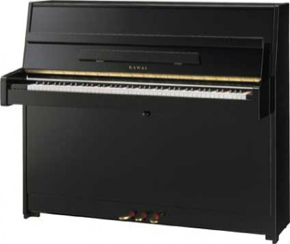 Kawai K-15
Information on Kawai 15 upright pianos
Specifications
Length
59 cm (23″)
Width
149 cm (59″)
Height
110 cm (43″)
Weight
193 kg (425 lbs)
88 keys, 3 pedals
Ebony polish:
£3,150
Mahogany polish:
£3,360
Snow white polish:
£3,460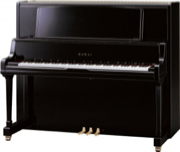 Kawai K-800
Information on Kawai K-800 upright pianos
Specifications
Length
65cm (26″)
Width
153 cm (61″)
Height
132 cm (52″)
Weight
260 kg (574 lbs)
88 keys, 3 pedals
Ebony polish:
£9,990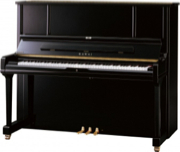 Kawai K-600
Information on Kawai K-600 upright pianos
Specifications
Length
65 (26″)
Width
154 cm (61″)
Height
132 cm (52″)
Weight
260 kg (574 lbs)
88 keys, 3 pedals
Ebony polish:
£8,150
Sapele Mahogany polish:
£7,540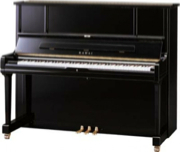 Kawai K-500
Information on Kawai K-500 upright pianos
Specifications
Length
59 cm (24″)
Width
151 cm (60″)
Height
125 cm (50″)
Weight
223 kg (492 lbs)
88 keys, 3 pedals
Ebony polish:
£7,130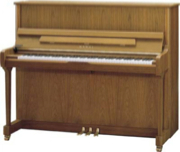 Kawai K-300
Information on Kawai K-300 upright pianos
Specifications
Length
59cm (24″)
Width
151 cm (60″)
Height
122 cm (48″)
Weight
220 kg (485 lbs)
88 keys, 3 pedals
Ebony polish:
£5,190
Ebony polish (Chrome Fittings):
£5,400
Mahogany polish:
£5,500
Snow white polish:
£5,600
Walnut polish:
£5,600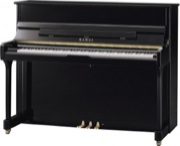 Kawai K-200
Information on Kawai K-200 upright pianos
Specifications
Length
57 cm (23″)
Width
148 cm (59″)
Height
114 cm (45″)
Weight
200kg (441 lbs)
88 keys, 3 pedals
Ebony polish:
£4,170
Ebony polish: (Chrome Fittings):
£4,380
Mahogany polish:
£4,480
Snow white polish:
£4,580
Walnut polish:
£4,580
Dark walnut satin (Open Pore):
£4,580
American walnut satin (Open Pore):
£4,580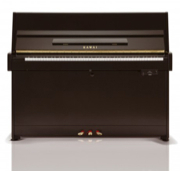 Kawai K-15 ATX
Information on Kawai K-15 ATX grand pianos
Specifications
Length
59 cm (23″)
Width
149 cm (59″)
Height
110 cm (43″)
Weight
198 kg (437 lbs)
88 keys, 3 pedals
Ebony polish:
£4,780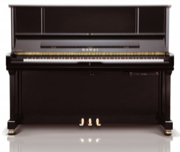 Kawai K-500 ATX
Information on Kawai K-500 ATX grand pianos
Specifications
Length
59 cm (24″)
Width
151 cm (60″)
Height
125 cm (50″)
Weight
232 kg (511 lbs)
88 keys, 3 pedals
Ebony polish:
8,970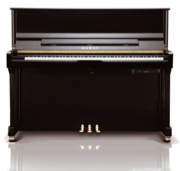 Kawai K-300 ATX
Information on Kawai K-300 ATX grand pianos
Specifications
Length
59 cm (24″)
Width
151 cm (60″)
Height
122 cm (48″)
Weight
226 kg (498 lbs)
88 keys, 3 pedals
Ebony polish:
£7,030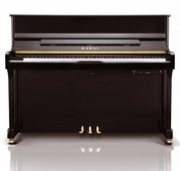 Kawai K-200 ATX
Information on Kawai K-200 ATX grand pianos
Specifications
Length
57 cm (23″)
Width
148 cm (59″)
Height
114 cm (45″)
Weight
206kg (454 lbs)
88 keys, 3 pedals
Ebony polish:
£6,010
Mahogany Polish:
£6,420
Snow white Polish:
£6,420