KAWAI ANYTIME SERIES UPRIGHT PIANO
---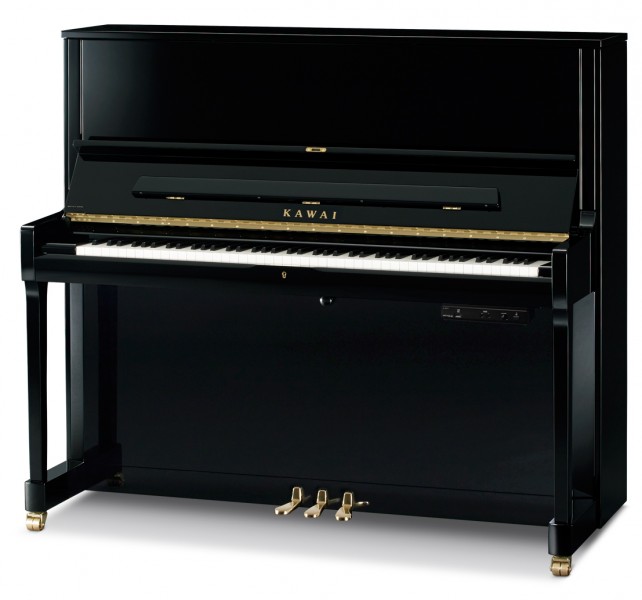 In certain environments, an acoustic piano can prove disruptive; AnyTimeX2 instruments incorporate an acoustic muting feature with powerful digital audio components, allowing pianists to continue enjoying the distinctive feeling of a traditional piano through the headphones. Exceptional touch, optimum responsiveness, digital flexibility:
The new range of AnyTimeX2 hybrid pianos from KAWAI.
In 1971 KAWAI introduced ABS parts for the fine workings of the piano action. This rigid compound material, addressed many problems associated with wooden components, such as breakages under continual high stress, and shrinking and swelling due to changes in climate. The Millennium III Upright Action,  has been developed to enhance in three performance elements; speed, control and power. The introduction of stronger ABS Carbon materials has allowed KAWAI scientists to develop lighter action parts without sacrificing durability, optimising key repetition and response speed.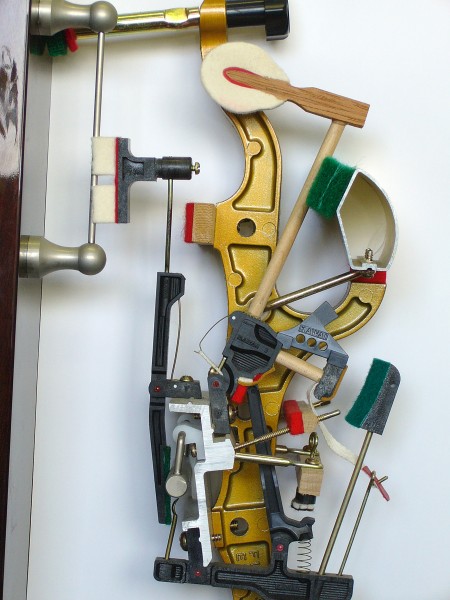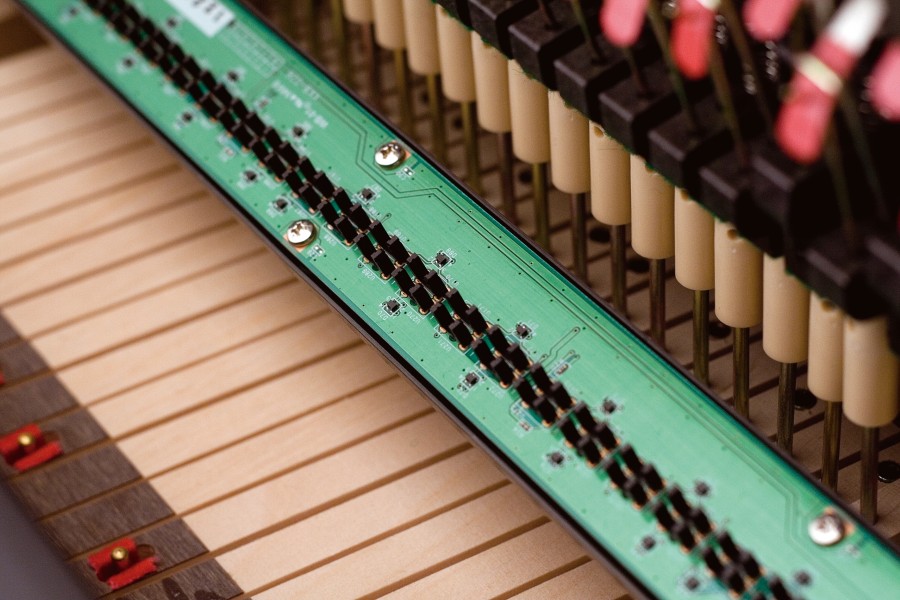 When hammers strike the strings it is often diluted by traditional piano silencing techniques. Sensors located below the keyboard struggle to accurately interpret the subtleties of musical expression, which is why AnyTimeX pianos integrate sensors within the fine workings of the piano action, reading the precise movements of each hammer. The Integrated Hammer Sensing System (IHSS) represents the elaborate nuances of every note. Pianists can enjoy absolute privacy, without sacrificing the responsive touch and authentic expression of a traditional acoustic piano.
The AnyTimeX control box is discretely placed below the keybed, providing access to useful functions. In addition, the K-200, K-300, and K-500 AnyTimeX models feature an innovative slide-out control panel, with a gentle push revealing an LCD display and array of function buttons. Digital operation greatly extends the capabilities of the AnyTimeX piano, with convenient transpose, tuning, metronome, song recorder, and a selection of high fidelity sound functions. Dual headphone, MIDI and Line-Out connectors allow a range of creative music-making opportunities.