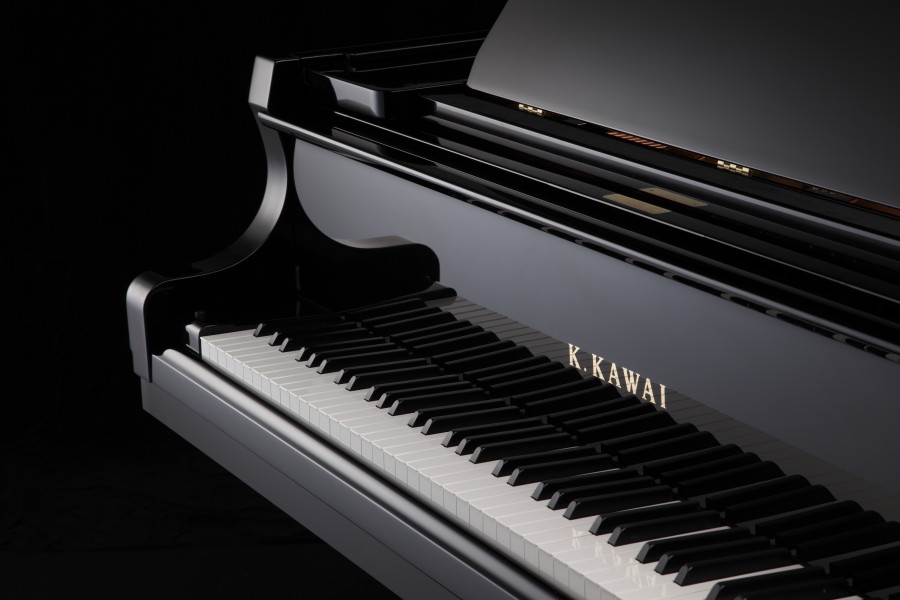 The new GX Series grand pianos aim to reproduce the delicate control of a full concert grand piano, delivering a level of refinement that few pianists have the opportunity to experience.
The length of the keyboard has been extended significantly, increasing the fulcrum distance for each key. This extended key pivot length results in a more consistent touch weight when playing towards the back of the keyboard, affording the pianist greater expressive control.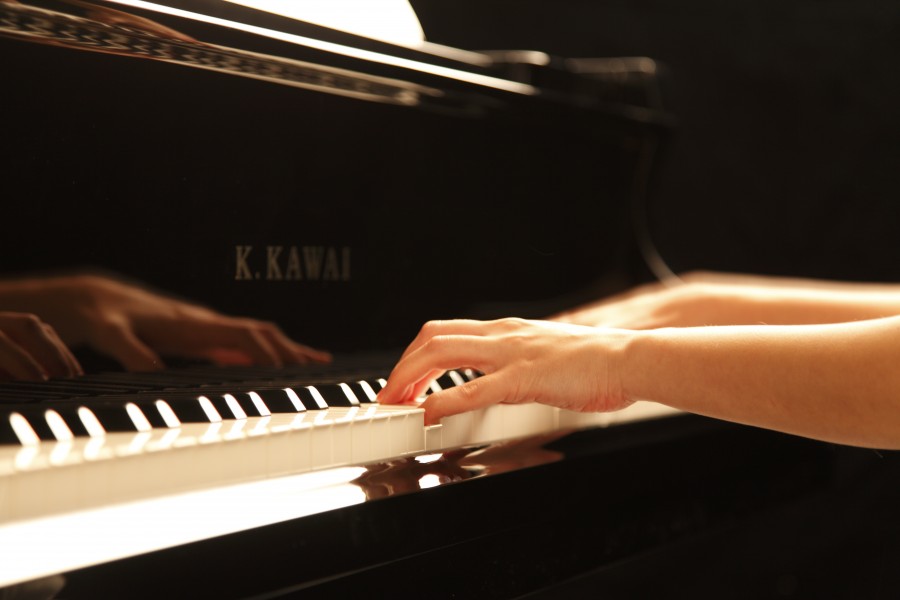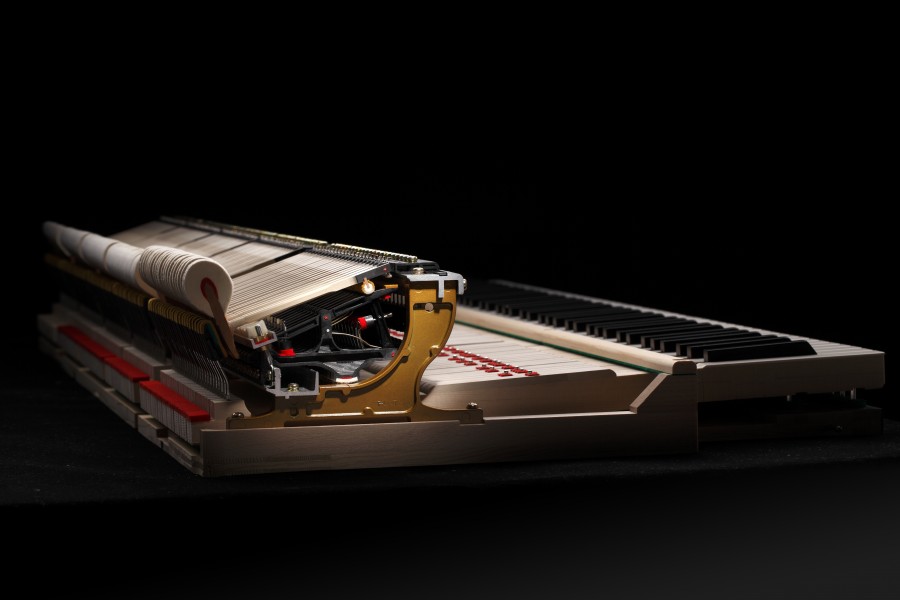 In addition, the GX Series' Millennium III keyboard action incorporates the latest materials; combining ABS resin with carbon fibre to further improve one's playing experience. This ABS-Carbon compound is both highly rigid and extremely lightweight – characteristics that have seen the same material successfully employed throughout the aeronautics industry as a superior alternative to wood. By utilising action parts fashioned from ABS-Carbon, the GX Series' keyboard action is more durable and less prone to performance degradation over time, while also delivering improved responsiveness and control.
The GX Series utilises premium grand piano hammers. These hammers are constructed from wood that possesses excellent acoustic properties, with hammer felt prepared from the finest quality long-haired New Zealand and Australian wool. These felted hammers have a soft, delicate exterior, yet are tight and rigid on the inside. When playing pianissimo passages, the strings are struck by the delicate exterior felt of the hammer to produce a soft and gentle tone, while fortissimo passages utilise the tighter, harder interior felt, thus producing a louder, more powerful sound. Moreover, all hammers are under-felted in order to further improve their resilience. These steps allow experienced piano technicians to perform the most subtle of voicing adjustments.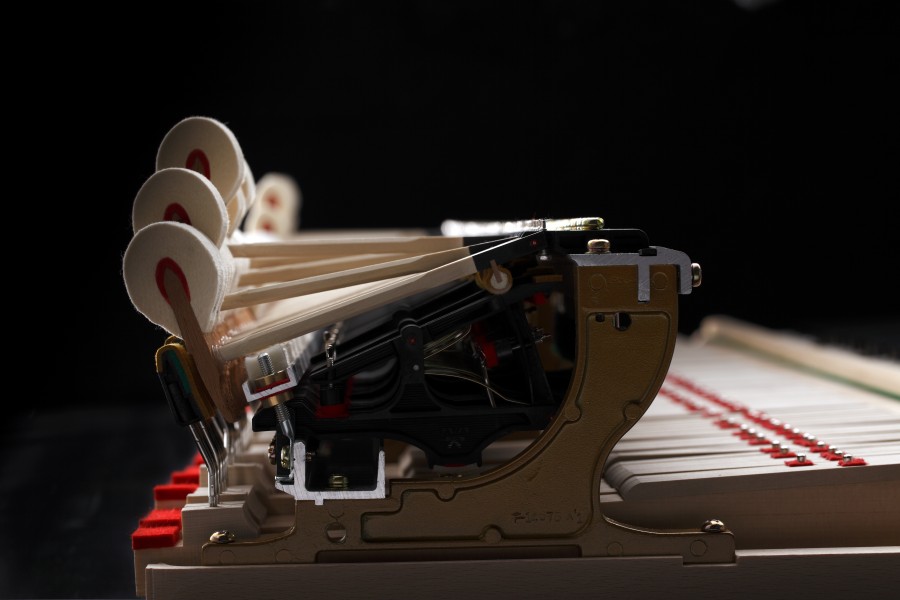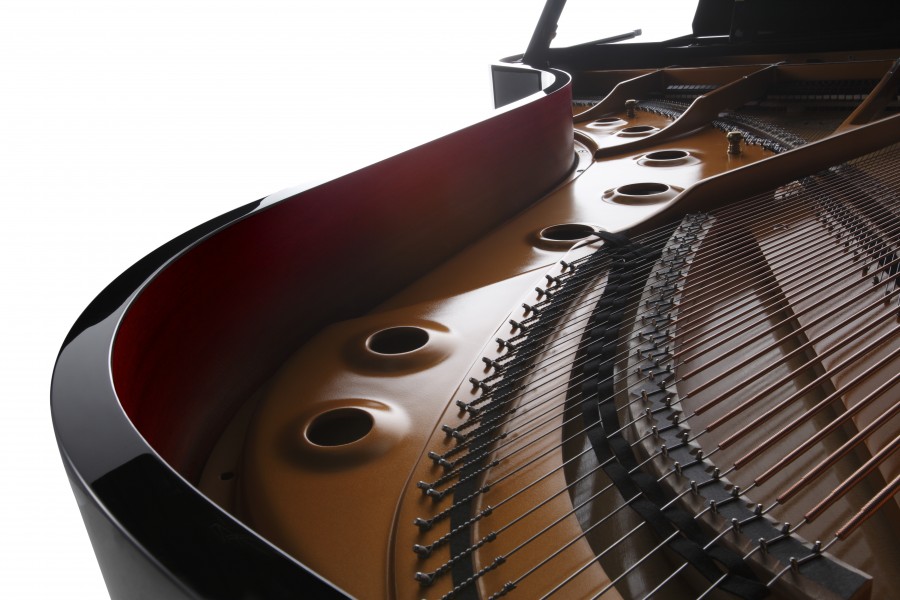 A broad range of woods are meticulously analysed for quality and character, before being selected as the materials for each specific purpose. The soundboard has arguably the most significant influence over a piano's individual tonal elements. Therefore, woods that conform to the most rigorous gravity and propagation velocity standards are carefully selected by experienced craftsmen in order to achieve rich, deep bass tones, and bright, colourful, sustaining treble tones. In addition to the soundboard, bridges, and ribs, optimum materials for the inner-rim are also carefully considered, combining the unique properties of different hardwoods to create a layered hybrid construction.
In order to produce a richer, more immersive sound, the overall rigidity of the GX instruments' body has also been improved. The thickness of the upper beam that attaches to the outer-rim is increased, allowing the pin blocks to support a tensile strength load of approximately 20 tons. As the tone of each note is improved, the sense of three-dimensional sound is also enhanced. Moreover, increasing the rigidity of the piano's carbon steel tuning pins further strengthens the instruments' tuning stability, to meet the rigorous demands of the finest pianists.