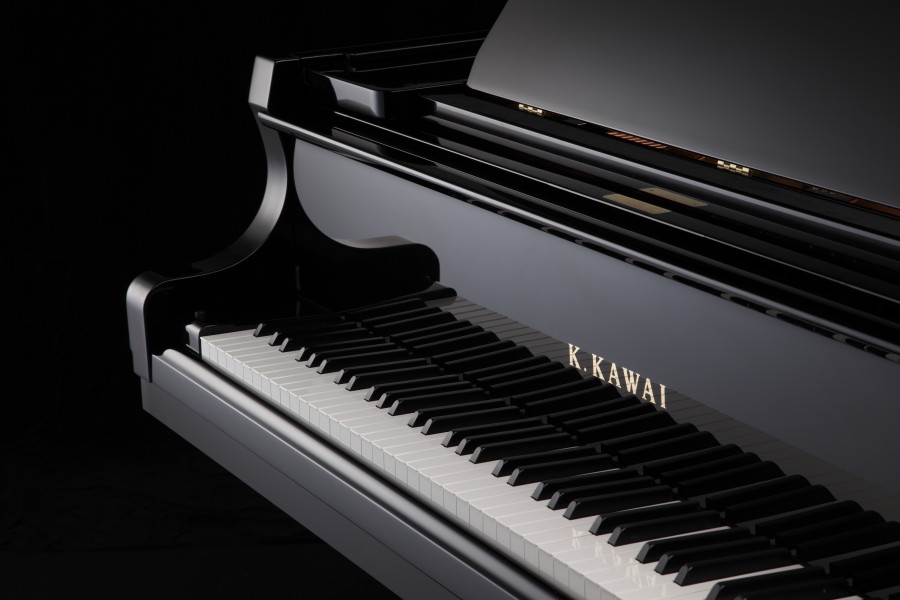 The GL Series Grand Pianos were conceived with one goal in mind—to provide exceptional touch and tone that endures. For over 85 years, Kawai has been the architect of modern piano, with the help of state-of-the art materials and ideas to advance the piano art form.
The length of the keyboard has been extended significantly, increasing the fulcrum distance for each key. This extended key pivot length results in a more consistent touch weight when playing towards the back of the keyboard, affording the pianist greater expressive control.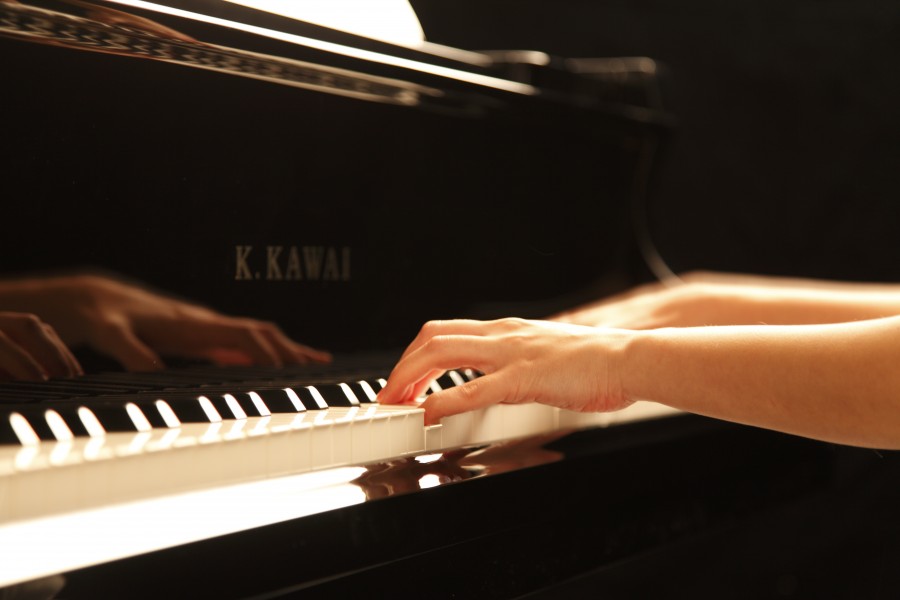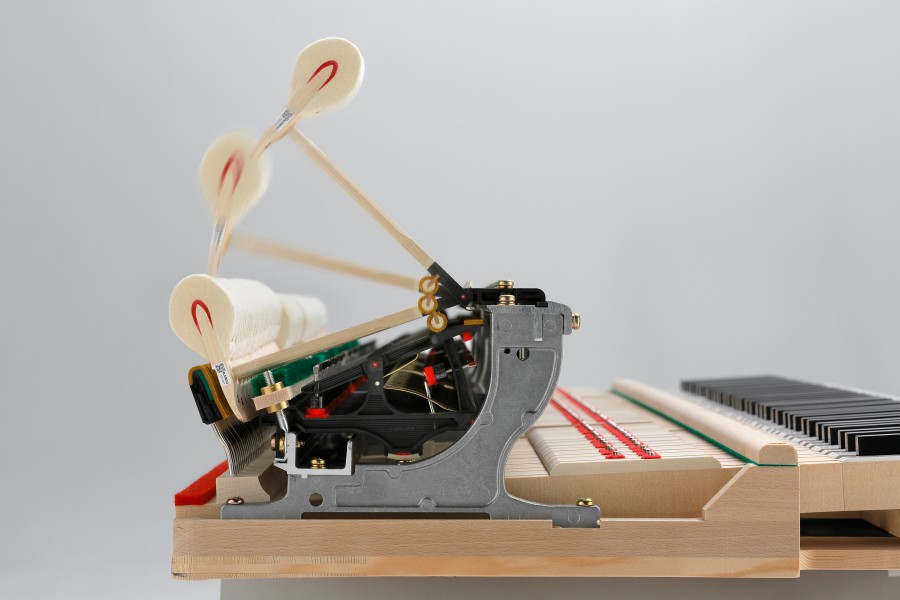 The Millennium III Action features components made of ABS-Carbon, a composite material created by the infusion of carbon fiber into our  ABS Styran. ABS-Carbon is incredibly sturdy and rigid, which allows the creation of action parts that are lighter without sacrificing strength.
The hammer rail is the "spine" of the piano's action. GL series hammer rails are made of durable extruded aluminum with Dual-Beam design for strength and stability. Both the hammer rails and the wippen rail are permanently locked in place to preserve the exacting tolerances of the action design and ensure consistent touch over the life of the piano. The entire surface of the hammer rail is finely serrated to hold each hammer flange securely in place for optimum hammer alignment, while the hammer flanges secured to the surface are made by ABS-Carbon that enables the action screws to remain tight without shrinking and swelling.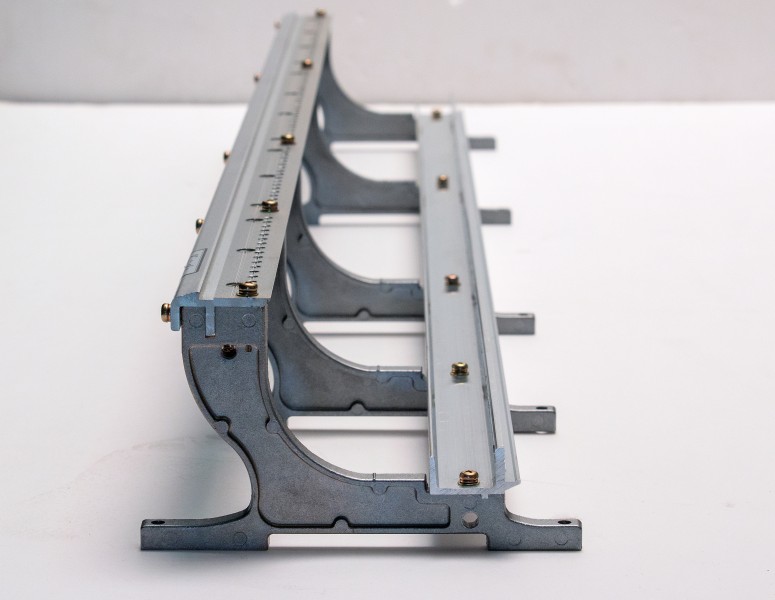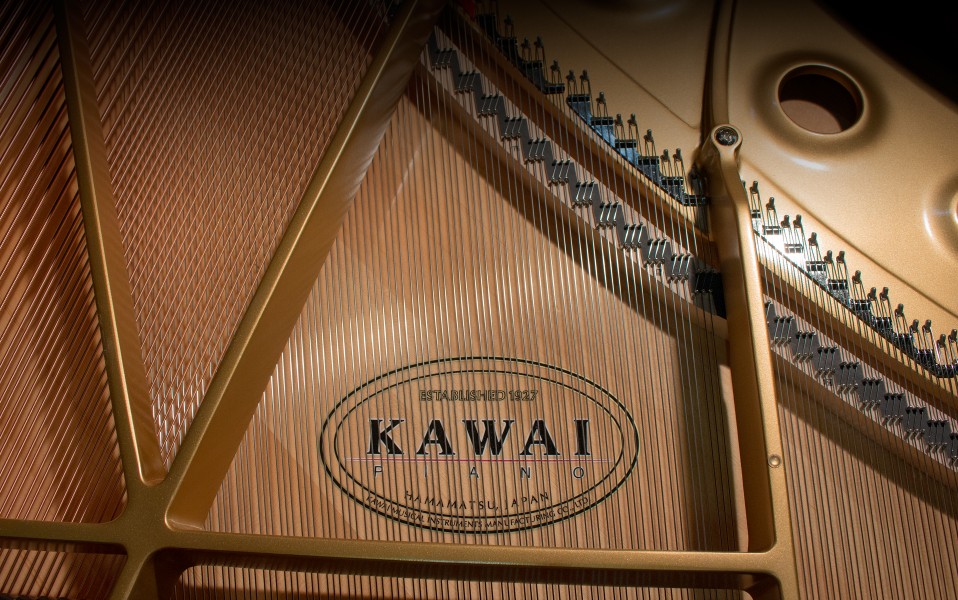 The soundboard is the heart of a piano. Its purpose is to transform the vibrations of the piano's strings into a rich, resounding tone. Kawai uses  straightgrained, quarter-sawn solid spruce for GL series soundboards. Each one is tapered to provide the resonant movement in each region. Only soundboards that meet or exceed resonance standards are selected for use in the GL series grand pianos.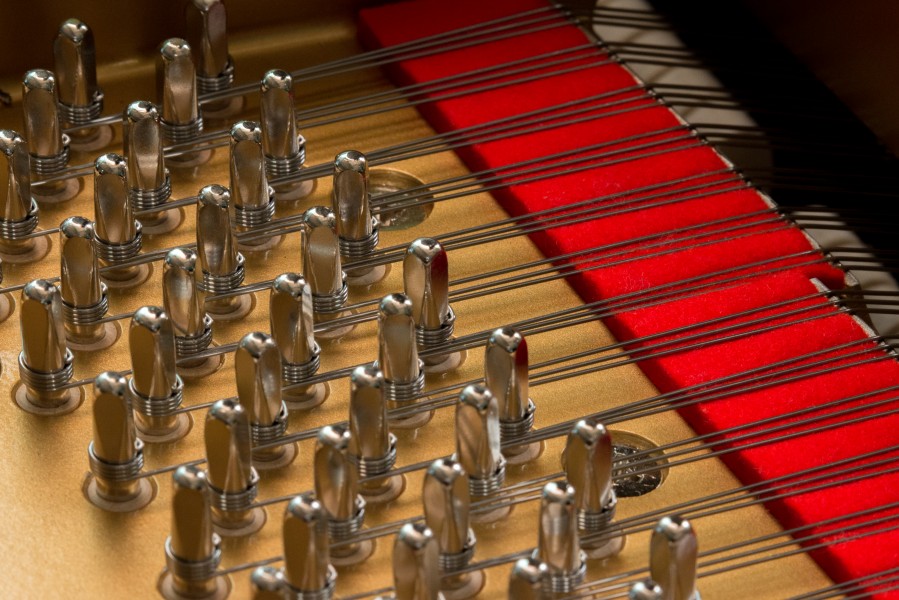 The Multi-Grip pinblock on all GL series grand pianos is fully laminated with a minimum of eleven cross-banded layers of North American hard maple for maximum strength and balanced torque. Tuning pins are made from the finest carbon steel, machinethreaded for maximum continuous torque.