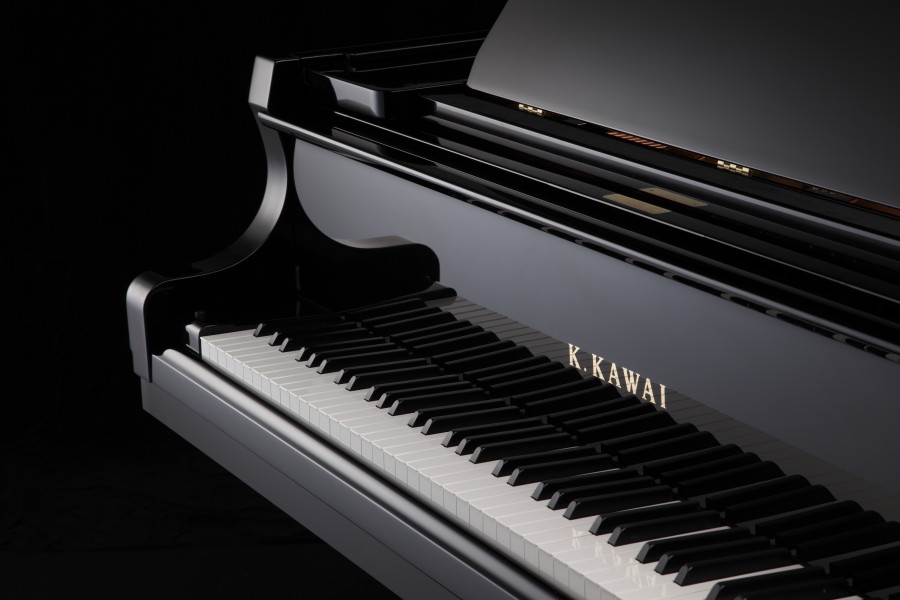 In certain environments, an acoustic piano can prove disruptive; AnyTimeX2 instruments incorporate an acoustic muting feature with powerful digital audio components, allowing pianists to continue enjoying the distinctive feeling of a traditional piano through the headphones. Exceptional touch, optimum responsiveness, digital flexibility:
The new range of AnyTimeX2 hybrid pianos from KAWAI.
The sound of the Kawai EX concert grand piano is at the heart of the new AnytimeX2 series, with all eighty-eight keys of this world-class instrument painstakingly recorded, meticulously analysed, and accurately reproduced as high digital waveforms.
Recording each key individually in this way – as opposed to stretching the same tone over several different notes – preserves the rich harmonic character of the EX concert grand piano, and guarantees that the sound heard when playing any key is a faithful representation of the original acoustic source.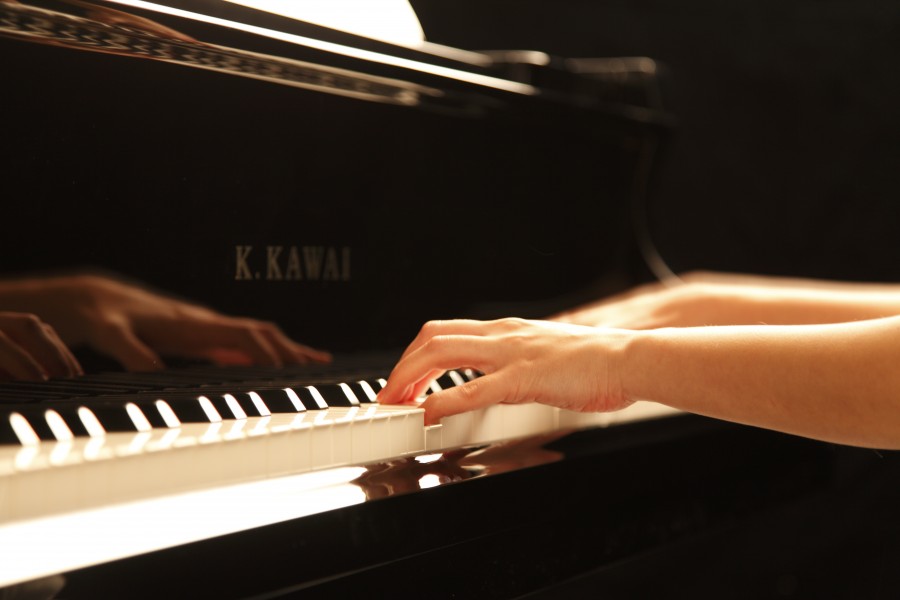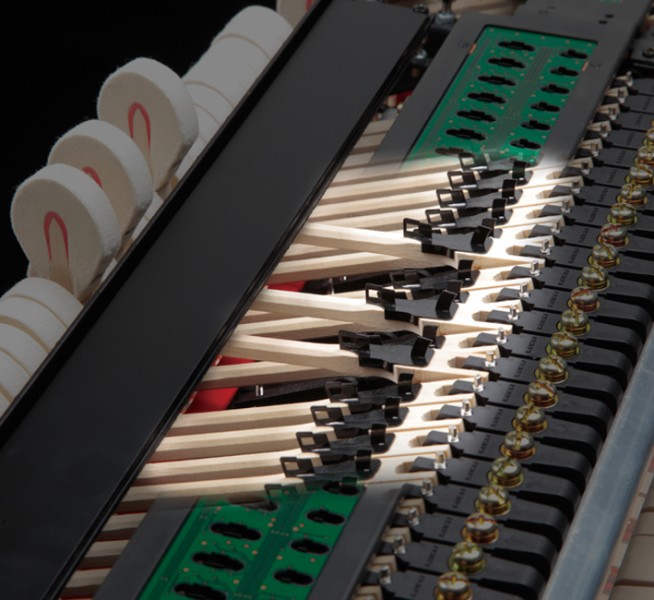 The Millennium III Action features components made of ABS-Carbon, a composite material created by the infusion of carbon fiber into our  ABS Styran. ABS-Carbon is incredibly sturdy and rigid, which allows the creation of action parts that are lighter without sacrificing strength.
The GX-2 ATX2-f allows digital features to be used without headphones, channelling sound energy back onto the piano's wooden soundboard.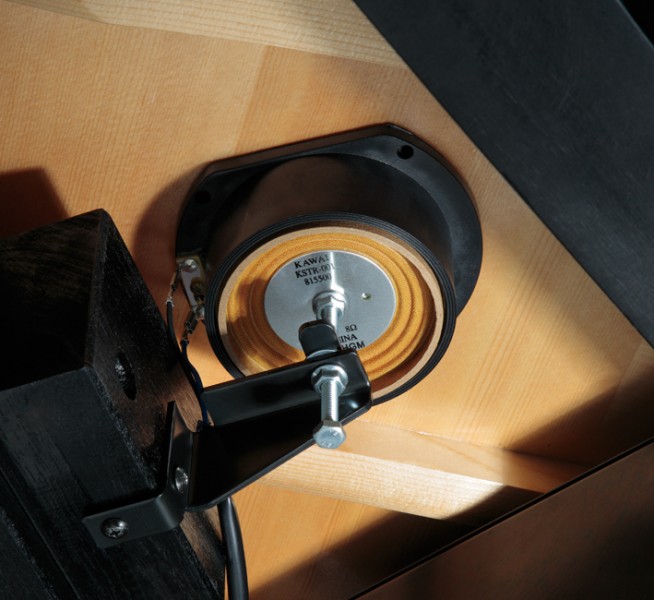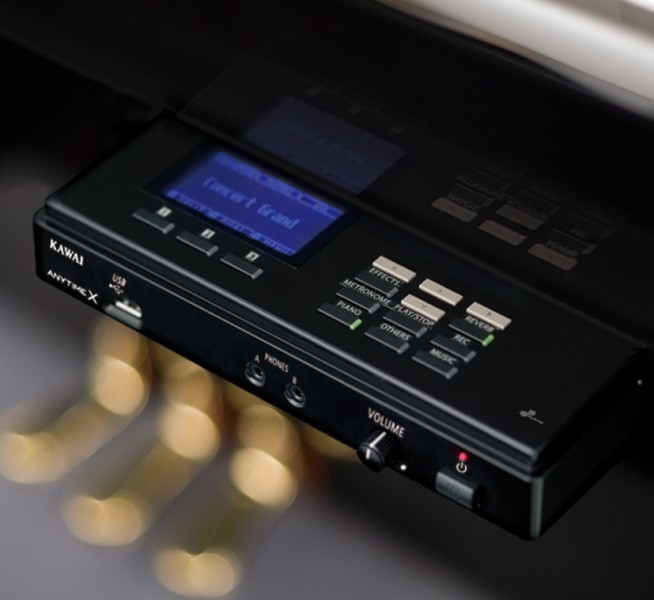 The AnyTimeX2 control box is placed below the keybed. In addition, the AnyTimeX2 and AnyTimeX2-f models feature an innovative slide-out control panel, with a gentle push revealing an LCD display and array of function buttons. Digital operation greatly extends the capabilities of the AnyTimeX2 piano, with convenient transpose and tuning facilities, a metronome and song recorder (except K-15 ATX2-p), and a selection of high fidelity sounds suitable for various musical occasions. Dual headphone sockets provide greater flexibility for academic institutions, while other connectors allow a range of creative music-making opportunities.