Yamaha GB1 and Kawai GM-10K comparison
In order to review the Yamaha GB1 baby grand, we've compared it to a similarly priced baby grand, the Kawai GM-10. Both pianos are assembled in Indonesia though we are informed that all Kawai parts are made in Japan so we assume that this is probably the case with the Yamaha. However we believe this review shows some important differences. The Yamaha GB1 is Yamaha's cheapest baby grand and it is very similar to the Kawai in quality, though the Yamaha has left out one important feature – the sliding music desk. There are some other differences too, illustrated here: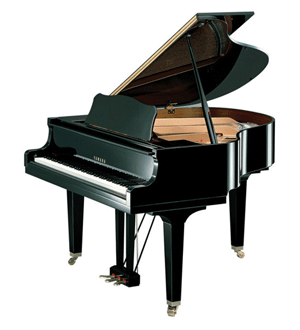 Yamaha GB1 grand
RRP £9789 (2013)
Length 149cm (4ft 10 1/2 in)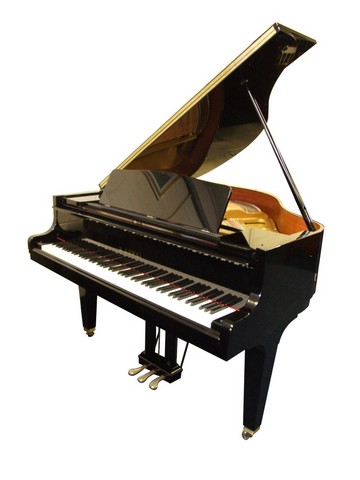 Kawai GM-10K grand
RRP £9650 (2013)
Length 150cm (4ft 11in)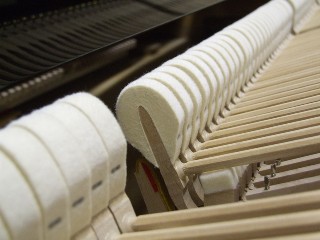 Basic simple hammers. Only time will tell what quality
they are, but not having the under-covering certainly
means they are not so expensive.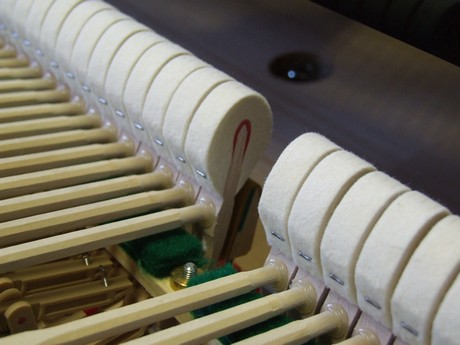 Under-covered hammers. With good hammers the tone is maintained over many years.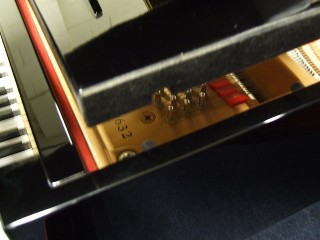 Fixed music desk which lifts out rather than slides. We
think this is a very inconvenient economy; no other
grand pianos are designed in this way.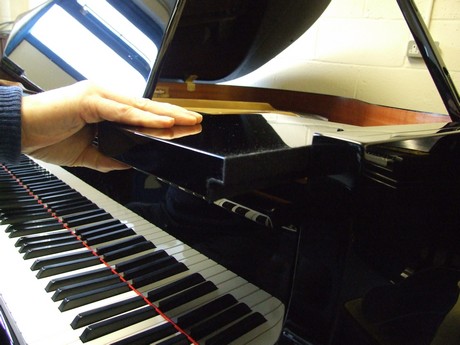 Sliding music desk found on all other grand pianos;
necessary if you want to adjust the distance to
accommodate your eyesight; most pianists use this facility.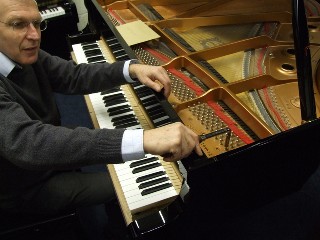 Difficulty in tuning due to the high rail in front of the tuning pins. It's actually impossible to get the tuning lever on at the angle shown, which is the normal angle for the top treble. Instead the lever has to be held at the opposite angle to that which is best for tuning. This makes fine tuning awkward though possible.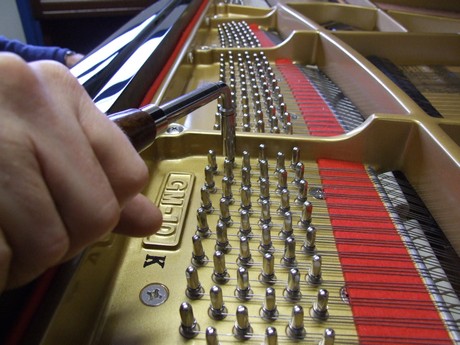 Normal design allowing the piano to be tuned easily and
at the right angle.
CONCLUSION
Both these small grand pianos are technically well made for the price range. We have chosen the Kawai mainly because of the user and tuner-friendly traditional sliding music desk as shown above.