quick
Comparison of a Yamaha U3h and a Wendl & Lung 122 Upright Piano
---
Yamaha U3h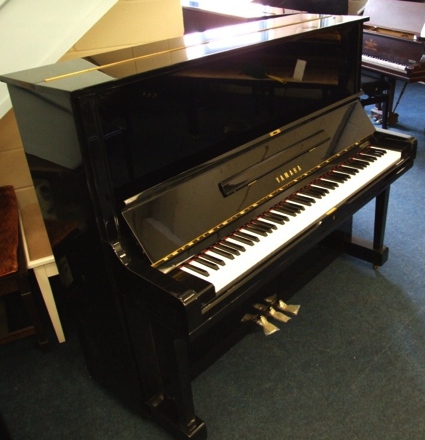 Wendl & Lung 122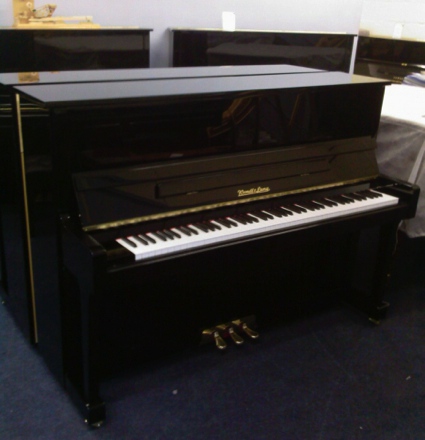 Introduction
Many musicians regard these as the best uprights available under £4000. We've sold over 100 Yamaha U3H and about 30 Wendl and Lung/Feurich 122 upright pianos, and regard them both as an excellent choice. NB since 2011 Wendl & Lung have amalgamated with Feurich and now use that name.
Yamaha
MODEL: U3H
RRP: £3000- £3500 (2013)(When precisely reconditioned)
DIMENSIONS: 130H x 154L x 65D
Wendl & lung
MODEL: 122
RRP: £3300- 3450 (2013)(when new)
DIMENSIONS: 122H x 152L x 60D
The U3H's strings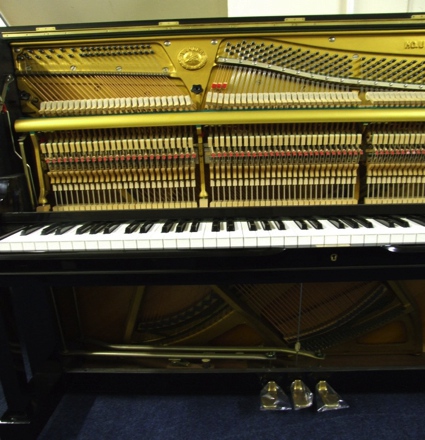 Smaller than the U3 but with the same quality. Maximum bass string length 120.6cm, tenor 92cm. The U3H sounds strong in the bass but improves greatly when fitted with top quality German bass strings (cost £750 +VAT inc fitting).
The 122's strings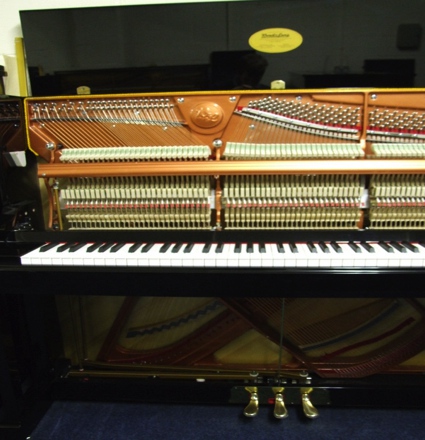 Maximum bass string length 120cm, tenor 91cm. Almost the same string length as the U3, since the strings have a greater angle across the piano. Deep rich and even bass and excellent break point.
The U3H's hammers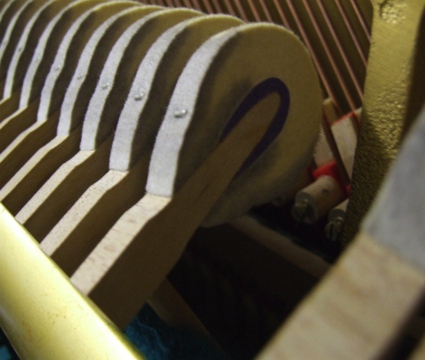 Good quality hammers; as they have been played for some years, they are very even, but without refacing they are softer in tone. This is frequently preferred by musicians as the sound is more classical.
The 122's hammers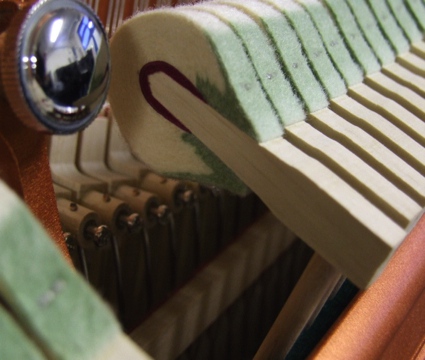 Well toned with clear bright sound, but not played in.They are already excellent and will become more even toned over the years.
The U3H's book holders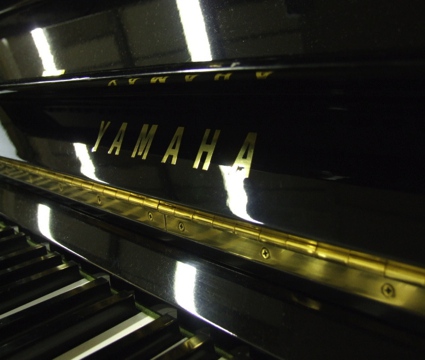 Book holders difficult to fit: Used by most musicians,these can be fitted but there is a risk of damaging the music desk as it is plastic, too thin and brittle.
The 122's book holders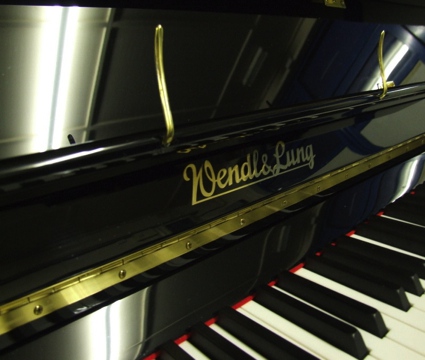 Book holders: These can be fitted for £35 extra, as the desk is much thicker. Modern pianos are not fitted with book holders because of the risk of damaging the polish, so if fitted take care to make sure they are folded sideways before closing the lid.
The U3H's top lid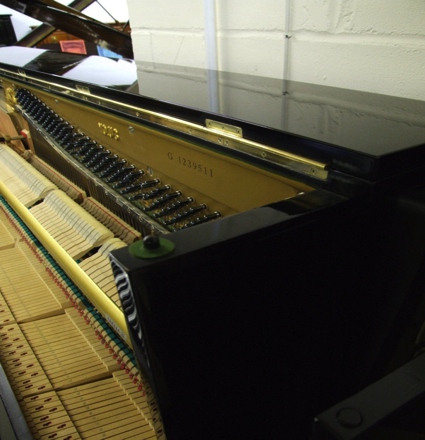 Hinged top lid; if any water gets on the top of the piano and goes down the hinge it will seriously damage the dampers.
The 122's top lid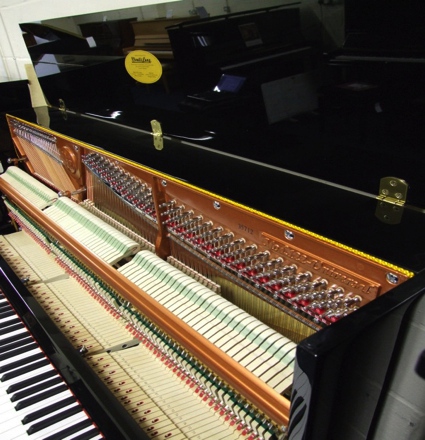 One-piece top lid; more sensible design, though must have enough space above the piano to open upwards for tuning.
The U3H's action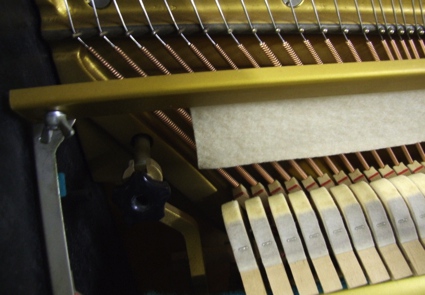 Celeste (practice felt) fitted with wing nut for removal when tuning; a bit awkward.
The 122's action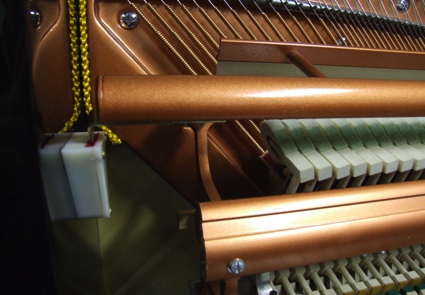 Celeste just slots in; this removes in an instant and is the best design so far on any upright.
The U3H is a popular musician's upright it is highly recommended both for it's touch, tone and stability.
Wendl & Lung 122 piano has great integrity, at least equal to the Yamaha U3H. These new pianos are not as well played as the U3H but, none the less they have an excellent touch and tone and, are very stable.