We select the best Bechstein pianos from the  1885-1920 period. For a full list of stock please see www.robertspianos.com/pianos-for-sale for a stocklist.
Differences in touch come from small changes. Small changes (measured in millimeters) when applied to all the keys give responsive, accurate touch to the pianist. After several years of playing, most pianos need regulating.
In this case, the dampers are traveling upwards too far, the extra travel makes bounce downwards after they have risen, causing them to kick back.
This is the stop-rail, a mechanism that stops the damper from raising any further. This needs lowering on this piano by about 3mm. Stop-rails 'stop' the dampers in their path at a certain desired point. If this is too high it is bad, if it is too low, the stop-rail will drag the keys down. It needs to be just at the right height to do its job correctly.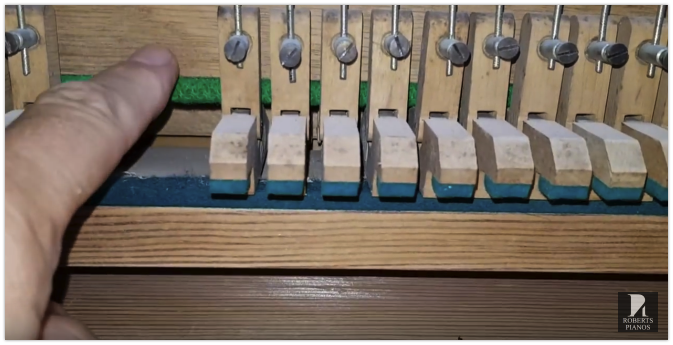 There is another way of seeing if your dampers are traveling too high up on your piano. Take a look at where the damper meets the string, it should only raise slightly from the string, not very far at all. Barely lifting off the string.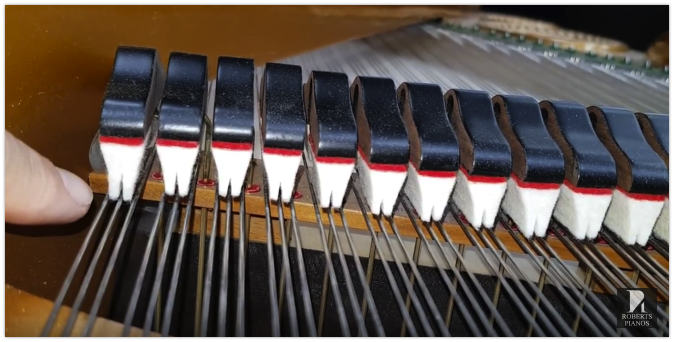 This change will make a great difference in touch as this regulation will remove any push back. Marcus is regulating the stop-rail here: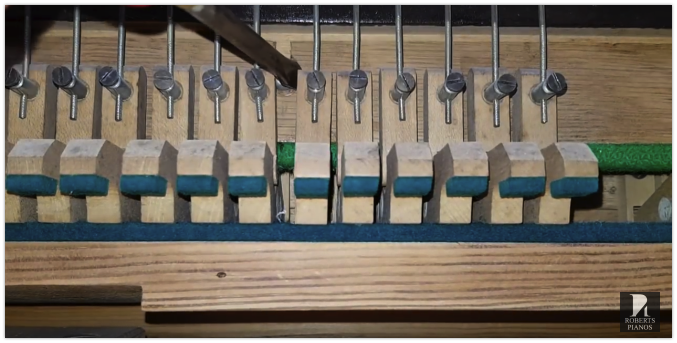 Here they are at the right height: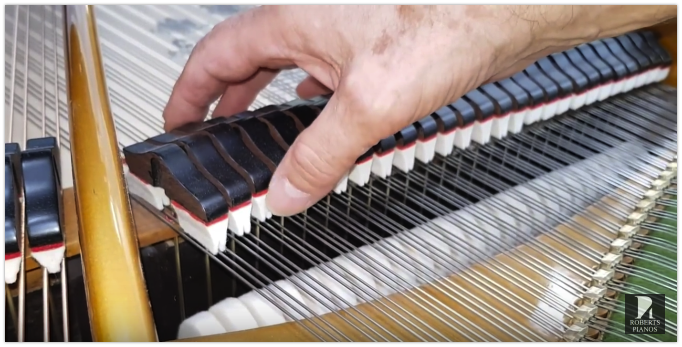 When the key is played there is a little extra height so that the stop-rail is not pushing against you. But not so high that the damper kicks back on your fingers.
For tuning and regulation in the UK contact (01865) 240634 or info@robertspianos.com for elsewhere contact PTA UK and PTG USA.