It is made in 1925 with an interesting history. It was originally in the Hollywell music hall in Oxford. Which is one of the main classical concert room in Oxford. From there it went to the music society, and from there it ended up in the Oxford Union. It has been played by sevearl famous people including pianist Vladimir Ashkenazy
Which is one of the main classical concert halls in Oxford. From there it went to the music society, and from there it ended up in the Oxford Union. It has been played by several famous people including pianist Vladimir Ashkenazy
We did make a video of when we first assessed it: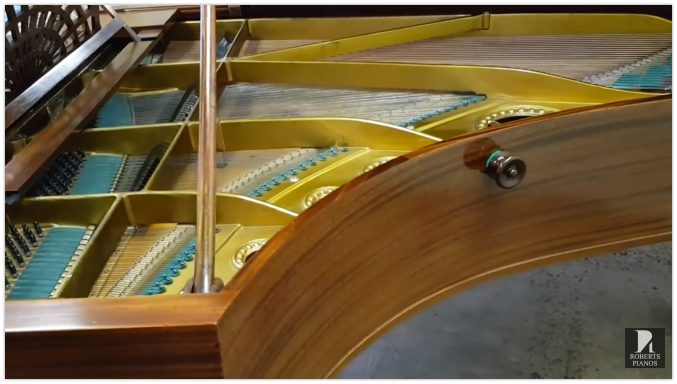 It is possible to view videos of performers playing the piano at the Oxford Union debating hall with a quick YouTube search.
At arrival in our workshop, the piano was very damaged! See the last pictures from this before and after:
Our French polisher is also an artist and takes interest in things looking as best as possible. The case was done with 30 coats of French polish.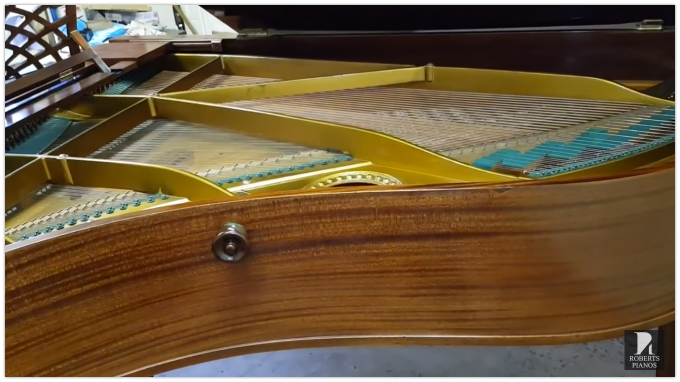 A quick note on preserving the polish on your piano. Make sure you open and close the case so all parts of the case bleach evenly. Close the lid, open it, leave it fully open. Make sure all wooden parts get some sunlight. The case on this piano had different shades of wood.
At a certain point the piano had been restored to us having it the soundboard had been shimmed. The decal was masked over, we would now get a copy of the original decal for it to look right.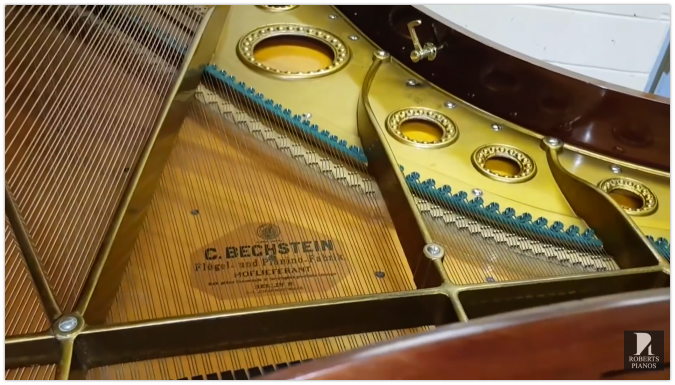 However, the restoration is still standing and nothing major needs replacing. The hammers are not so worn.
We do, however, need to do some adjustment to the action. We will use castors to raise the pedals to a height that is comfortable to play for taller pianists. The fact that the pedals are low is good as it means we can raise the legs without the pedals being too high for comfort.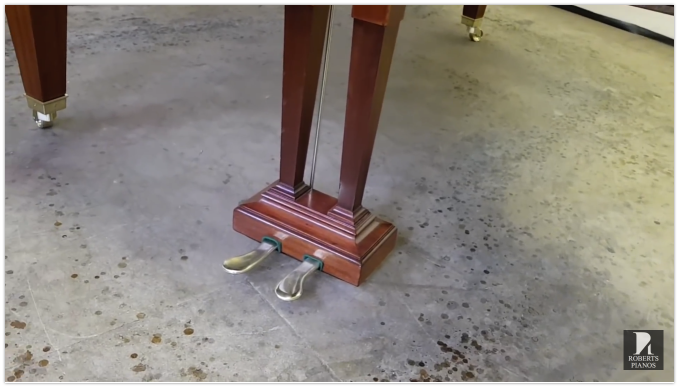 For our available stock please see our current pianos for sale page.