Feurich model 162 – Dynamic I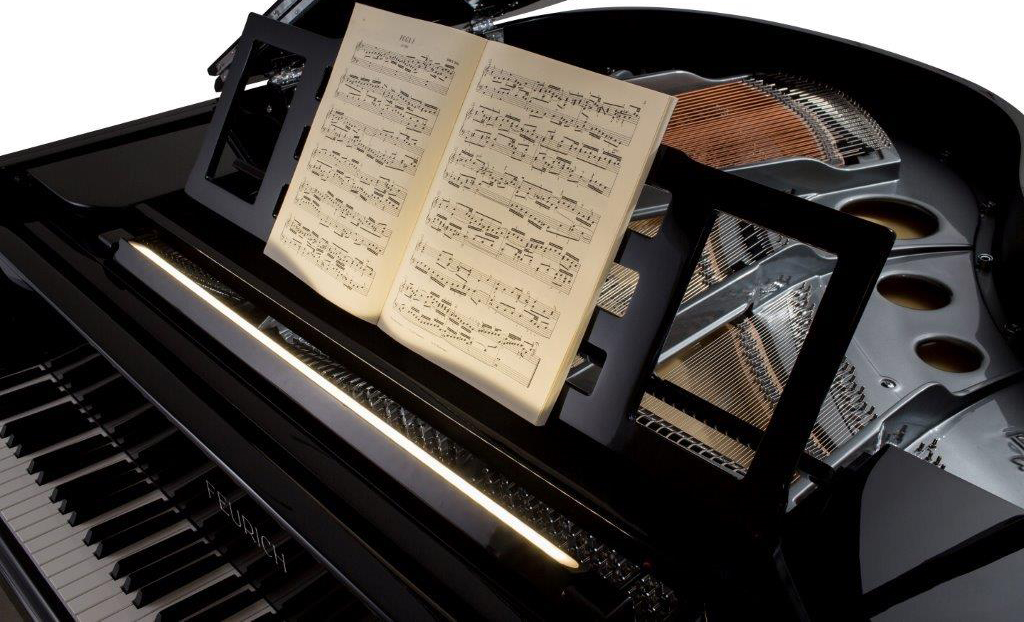 The FEURICH Model 162 – Dynamic I is one of the few examples available today of a small and solidly built grand piano that can deliver a quality and complete bass tonal range. The introduction of stainless Paulello string wire is an innovation that also improves the tone and longevity of the piano. An instrument of exceptional dynamic range and clarity for its size, the 162 is perfect for the accompanist or repetiteur, and is also perfectly suited to small homes or apartments.
Features

162 cm (6′ 1″) long
Large bass for a small grand
clean and pure tone throughout the entire range
Climate-resistant multi-laminated pinblock
Rust-free string wire
New FEURICH piano action for fast and precise touch
Integrated anti-glare LED Lamp
RRP (2020)
Black Polished:
£10,500
Black Polished with Harmonic Pedal:
£11,600
Black Polished with Harmonic Pedal and Chrome Fittings:
£11,790
Black Polished with Chrome Fittings:
£10,690
Walnut Polished:
£11,000
White Polished:
£11,190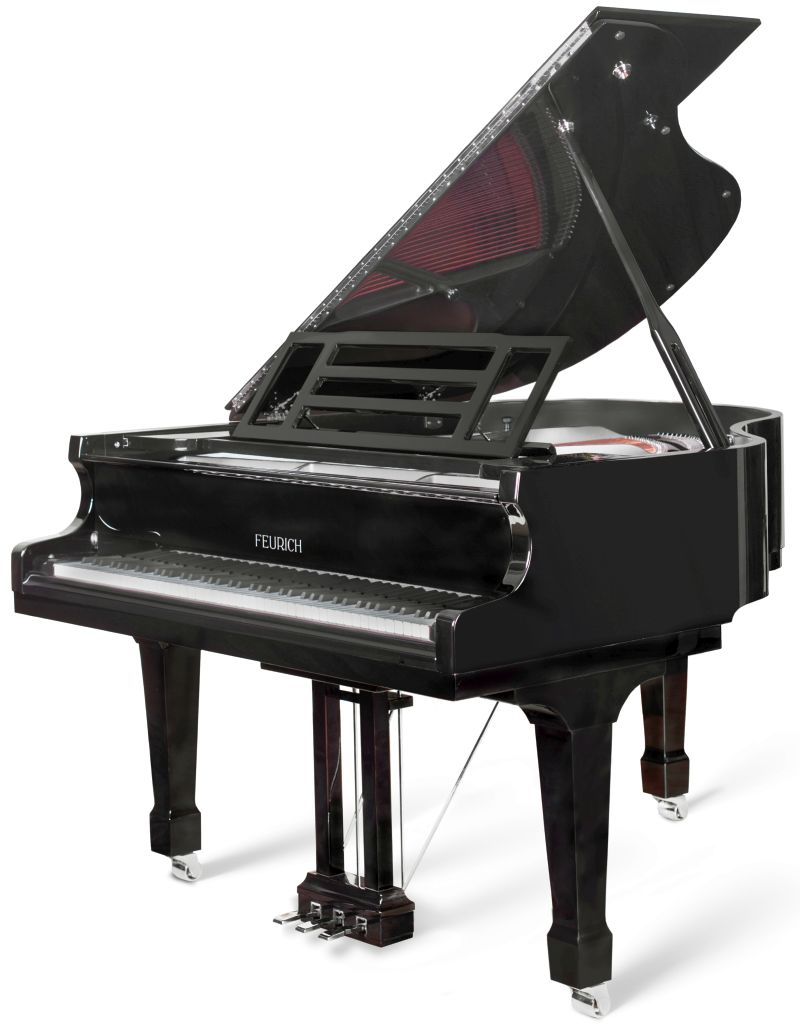 As with all the Feurich grands, the Model 162 – Dynamic I is available with the innovative new fourth pedal – the Harmonic Pedal, offering an increased spectrum of expressive sound-colours to the modern acoustic piano. The 162 also comes in various colours and can easily be fitted with the optional silencer system.