The 123 Vienna instrument is made and hand-finished in Feurich's Austrian piano factory under the supervision of Friedrich Steinbauer and Jan Enzenauer – esteemed piano makers known for their craft and attention to detail. Traditional Feurich production processes have been combined with modern piano-building expertise to create this new prestigious range of European manufactured Feurich pianos.
Features

123 cm (4′5″) tall
Opening panel on the front of the piano for better sound transmission
Special Paulello-designed "Rust-free" string wire
FEURICH designed action – no plastic components
Duplex Scaling for extra brilliance in tone
Sophisticated iron frame design for purity in bass register
Integrated anti-glare LED Lamp
Soft Fall System
Celeste pedal for quiet playing mode – perfect for sensitive neighbours!
RRP
Ebony polish with Brass or Chrome:
£9,990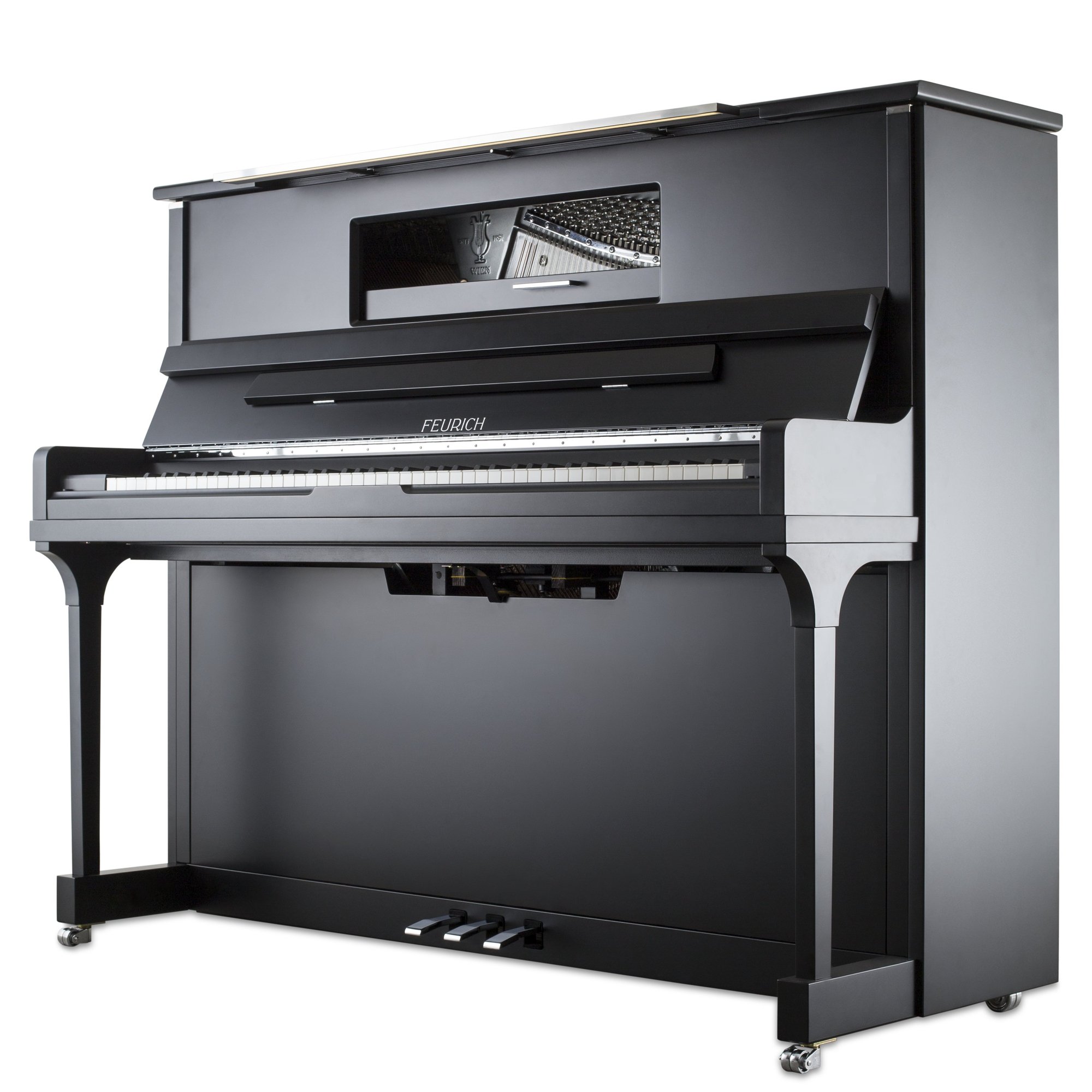 The Mod. 123 – Concert is perfectly suited to schools & conservatories, as well as small concert and recording venues. Its sound rivals that of many small grand pianos and its touch provides excellent dynamic response with a fast repetition.