Feurich model 125 – Design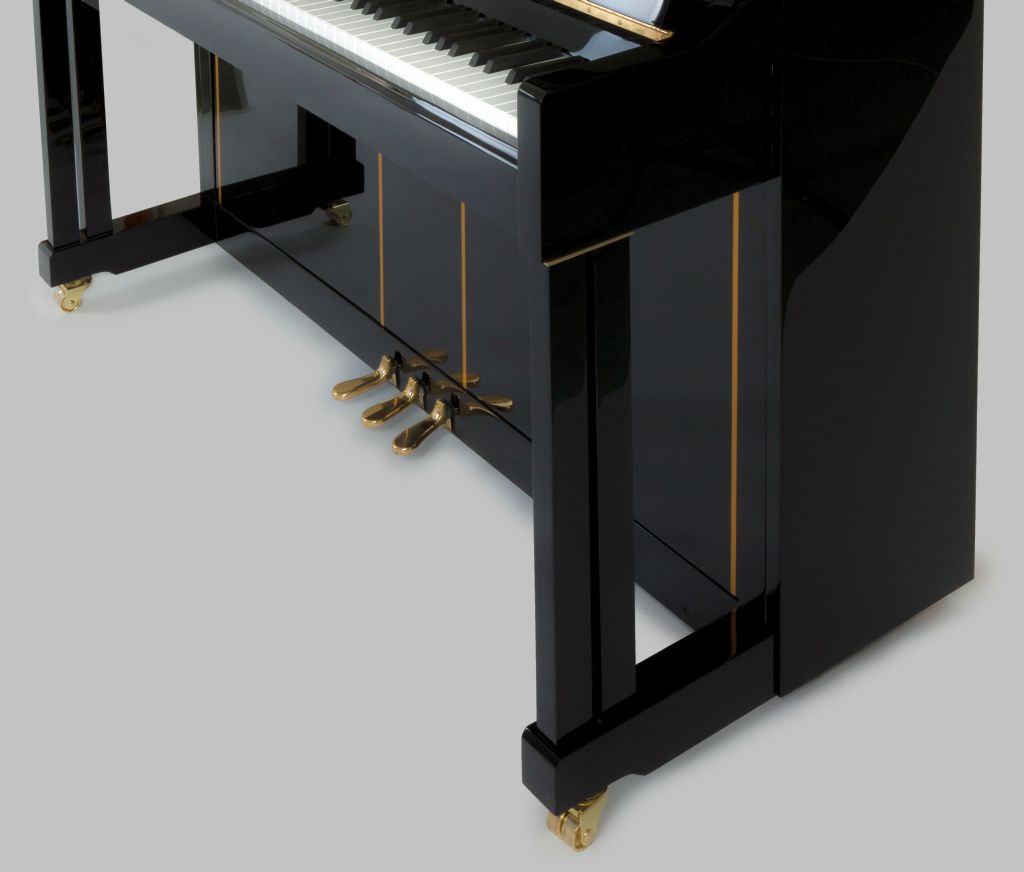 This beautifully designed upright piano is a bigger and more technically elaborate version of the best-selling FEURICH 122. The piano's sound is enhanced by the introduction of more elaborate CNC milling techniques, and the introduction of duplex scaling, while the attention to detail seen in the case design is enough to appeal to the most fastidious of design lovers
Features
125 cm (4′1″) tall
Duplex scaling for extra brilliance & sparkle in the sound
Elaborate CNC milling techniques for purity of tone in bass
Elegant design on casing and exterior finish
Wurzen AA quality hammerhead felts
real wooden black keys
extra legroom under the keybed – 65cm
Celeste pedal for quiet playing mode – perfect for sensitive neighbours!
Please enquire us via eMail for best prices and available finishes.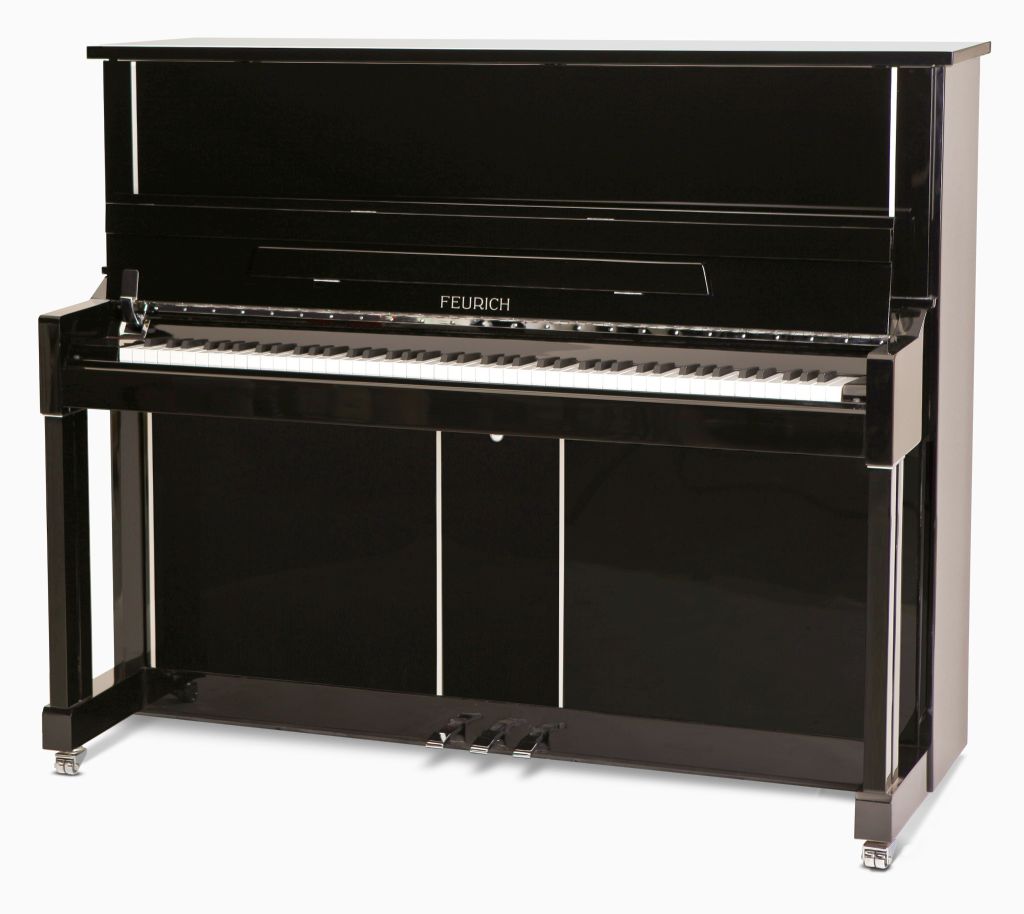 The Mod. 125 – Design is an instrument which boasts a sound performance to satisfy even the most discerning of pianists, and with its elegantly designed exterior, it will make a welcome addition to any home.