Feurich model 122 – Universal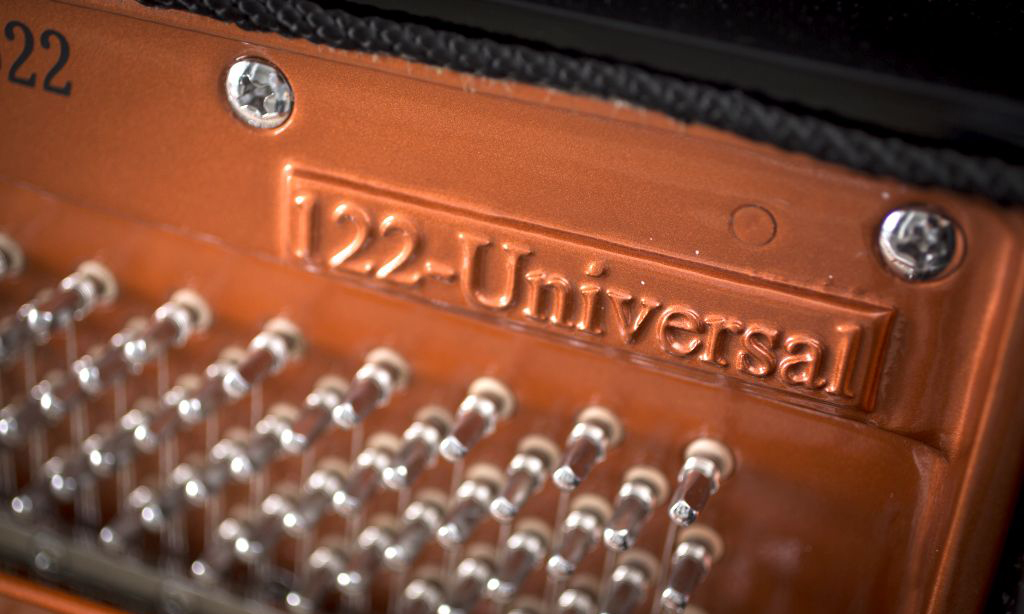 It's name suggests, the 122 – Universal appeals to players of all levels, from Classical to Jazz. It has a subtle "European" tone, and very responsive touch.
Features
122 cm (4′) tall
Much loved, and best selling upright in homes & schools worldwide
Durable & robust construction
Incredible tone across the entire range
Highest quality spruce soundboard
FEURICH designed action & keyboard – no plastic components
Quality Australian wool felt for the hammerheads
Exceptional dynamic range
Celeste pedal for quiet playing mode – perfect for sensitive neighbours!
Please enquire us via eMail for best prices and available finishes.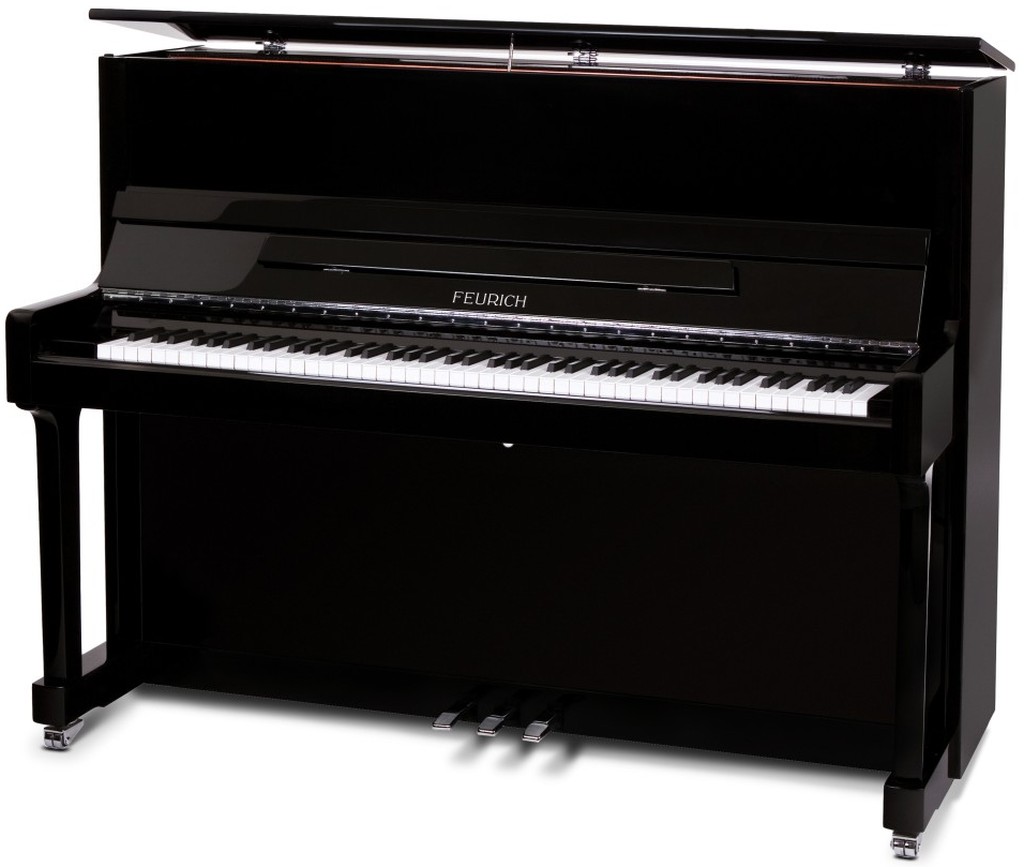 The Feurich model 122 – Universal has been constantly improved and redeveloped over the years, based on feedback from our many partners worldwide. As with all Feurich uprights, it is available in various colours, with the option to fit our specially designed "Real Touch Silencer System".