This piano has just come into stock. I like to tune pianos when they come in to get an idea of what the condition is like. It needed pitch raising, about 5 beats. This indicates normally that is has had very little use, which is evident from the slight amount of wear on the hammers.
Cosmetically, the piano has some small scratch marks, which are most likely due to sheet music on the desk. We can remove about 90% of the scratches.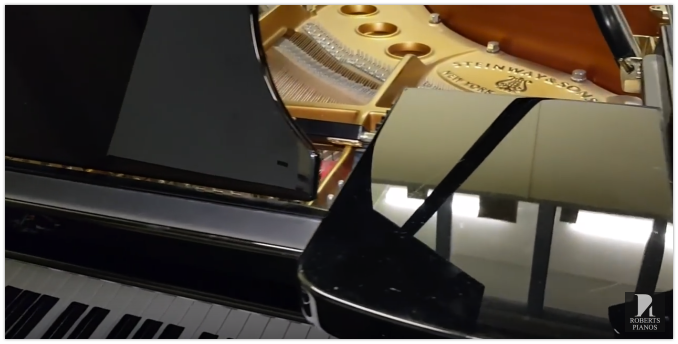 Looking inside, although it is dusty, it appears the piano needs little work except for some regulation.
A piano of this age (2003) will sound much like a new piano. The tuning pins are tight which is a good sign of endurance. We could say for arguments sake it has lost perhaps 3-4% of its tone in the bass. It may be the construction not the age.
Parts include Renner hammers, in perfect condition both in terms of wear and regulation. The backcheck and felts as well as distances are all fine. it may have had 30 minutes of play for about a year.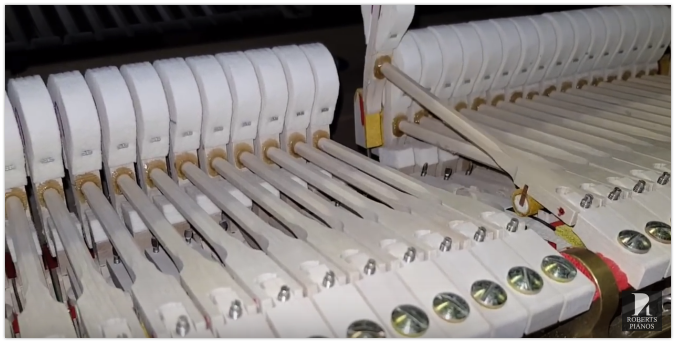 In comparison with a Bluthner 150cm, the bass is not as strong, due to the size. Action wise the Bluthner is very smooth. As well a 2 metre Bechstein which has a very nice tone, and rich bass due to the lenght.
Visit us to view our stock in person. We regularly have 3-4 Steinway grand pianos in stock. Call ahead or show up (01865) 240-634. Email info@robertspianos.com for inquiries.