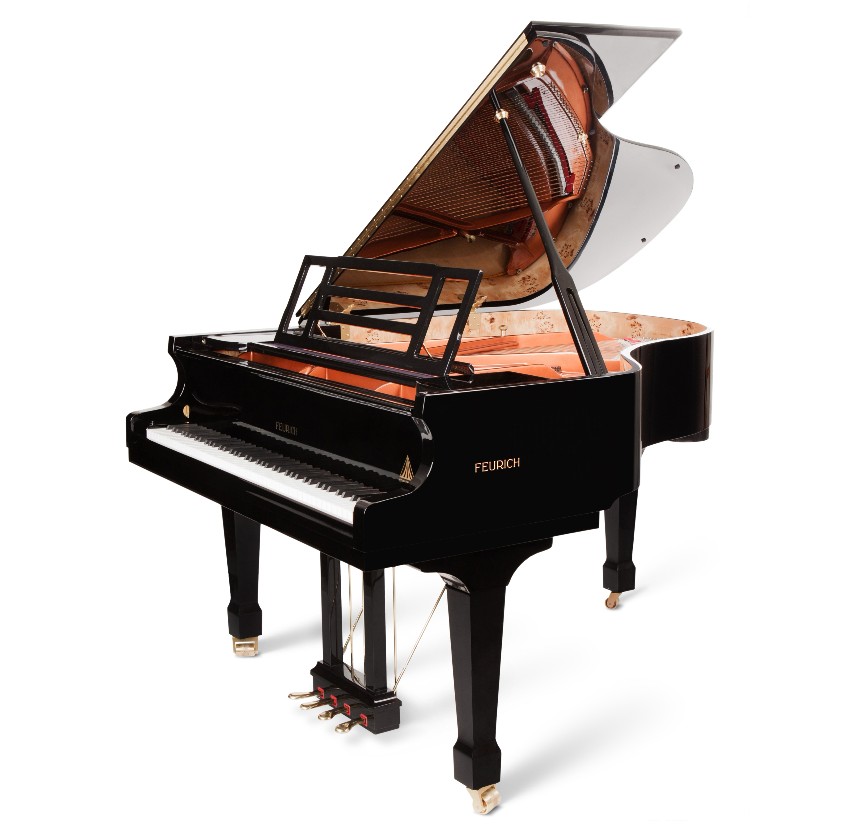 Feurich / Wendl and Lung 178 Grand Piano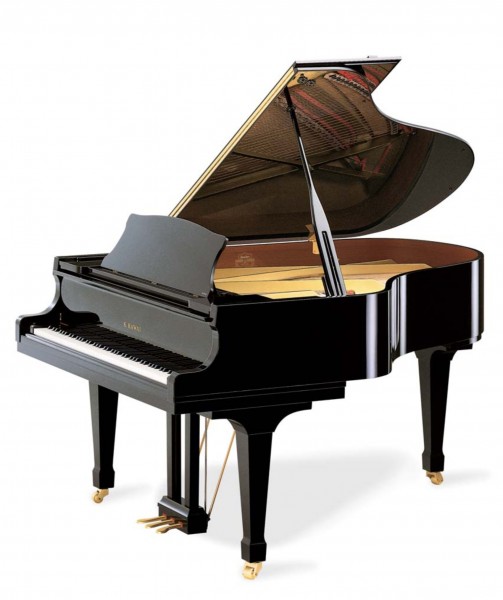 Kawai Rx- 3 Grand Piano
Our stock
Our new stock comprises mostly of Wendl and Lung / Feurich and Kawai grand and upright pianos.
The top makes of new piano are principally German and Austrian. These include Steinway, Bechstein,Bluthner, Bosendorfer, Grotrian Steinweg Seiler, Sauter, Schimmel, Ibach, Wilh-Steinberg, Steingraeber, Feurich and some other smaller factories.
The Japanese also produce good pianos, but avoid the cheap ones as they are usually not made in Japan though having a Japanese name. Best makes are Kawai and Yamaha.
Tone and touch on new pianos.
The tone of new pianos is very thin on cheap ones and unfortunately can also be disappointing on cheap Japanese pianos too. Tone is very rarely as full and rich as with the top traditional pianos, simply because they are nowhere near as expensively made as they used to be . The factories listed above have a good tradition of piano making and their top range pianos generally have a fine full tone.
Touch on cheap new pianos can be disastrous, being uneven and often on the heavy side. They don't wear well either, and often develop problems. There's really a great deal more variety than you'd expect, so try out the pianos before buying.
Feurich / Wendl and Lung
This traditional Austrian / German firm produces upright and grand pianos with a rich tone and smooth touch. Feurich / Wendl and Lung pianos are put together in China under the careful eyes of serious Austrian piano technicians, and then finished off in Vienna. They are very fastidiously made and in our opinion the best new grand pianos under £10,000 and uprights pianos under £4,000. We stock the 161 and 178 grand pianos and the 122 upright piano.
Kawai
Kawai is our preferred Japanese piano maker and can offer any Kawai grand or upright piano from their range. We also offer journey's to the Kawai finishing rooms in Milton Keynes to try several examples of models that you may potentially want to purchase.
For top makes of pianos, please see other pages in the top makes section.